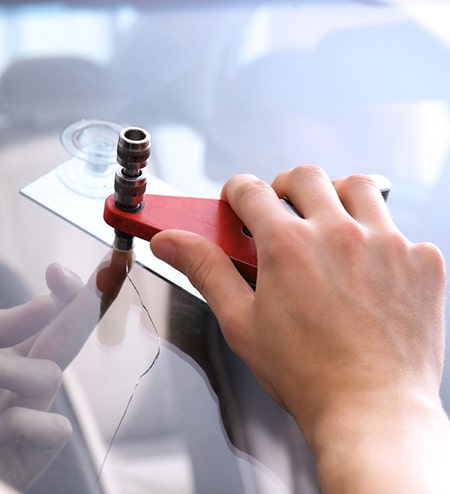 Windshield Crack Repair: Repairs for All Cracked Windshields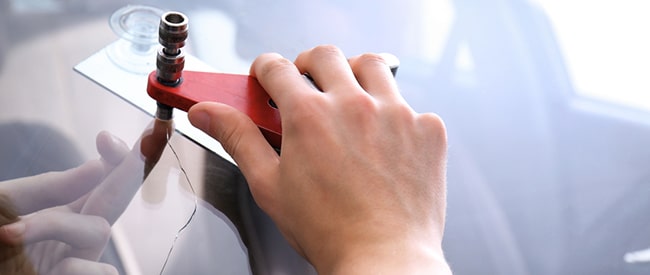 Windshield cracks are no match for our team of expert windshield repair technicians! We offer mobile services all around the Valley to repair cracks in your windshield.
Give us a call today at 480.907.3982 for a fast, free quote to repair your windshield of unsightly and potentially-dangerous cracks. We're open 7 days a week with same day crack repair available in many cases!
$300
value
Lifetime Chip Repairs*
$575
value
w/ Windshield Replacement
w/ Windshield Replacement
Or request a free quote
What Kind of Damage Can Be Repaired
A crack is a long, extended break. Most cracks are caused by objects hitting the windshield.
The 3 Different Types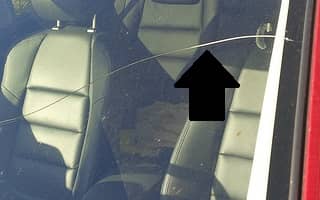 Single
A single crack is one extended break. This is the most common type of crack.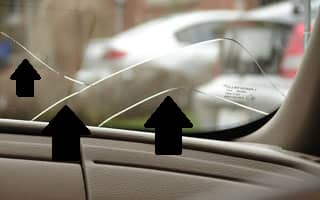 Multiple
A multiple crack is multiple extended breaks that may or may not be connected.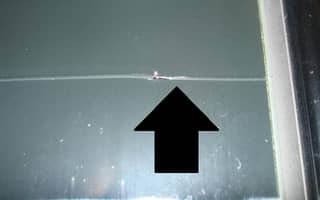 Non-Impact (Stress)
A non-impact crack is not caused by objects, but by structural issues like crashes.
Damage Requirements
Not all cracks can be repaired.
Below are some general guidelines to determine if your cracks are repairable:
Crack cannot be in the driver's field of vision when looking straight ahead.
Crack cannot be within 2 inches of an edge.
Crack must be singular (i.e. not multiple connected cracks) and smaller than the size of a dollar bill.
What Happens If My Damage Can't Be Repaired?
If your crack doesn't meet the repair guidelines above, or if your technician determines it can't be repaired for some other reason, then we will be happy to replace your windshield.
Why Choose Us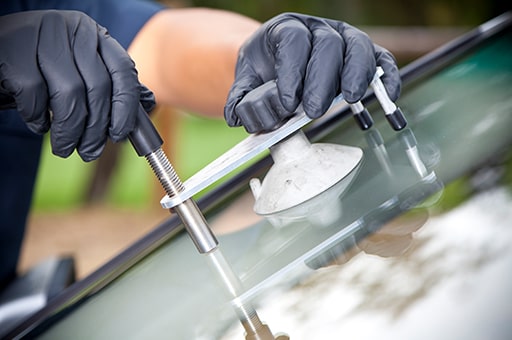 Fast & Easy Process
A crack repair is a quick and easy process that involves using a special resin to completely fill the crack(s).
A properly-repaired windshield may still have some minor visual marks from the crack, but it will be structurally safe.
A crack repair normally takes about 30 minutes, and you won't need to wait to drive your vehicle after the crack has been repaired. It will be safe to drive right away.
Always Backed by Our 100% Lifetime Warranty
Every crack repair we perform is backed by our 100% lifetime warranty.
Our warranty is good throughout the entire United States, and gives you full coverage against any future problems with materials or workmanship.
ARS Guidelines

Arizona windshield laws apply to any motor vehicle being operated in the state.
ARS Requirements
There are 2 main ARS windshield requirements:
Any motor vehicle needs to have an "adequate" windshield.
The windshield needs to be made of safety glass. Safety glass is a type of laminated glass that is made to prevent flying pieces when it gets broken.
Officer Discretion
Police officers in Arizona can pull over drivers and issue citations and fines for violating Arizona or federal windshield guidelines.
The actual fine amounts for violations can be individually determined by each county.
"Adequate" is not specifically defined, so specific violations and any accompanying fines are up to a police officer's discretion.
FAQ
---
How can I get my windshield crack repaired?
1. Call us at 480.907.3982 or request a quote.
2. We'll work directly with your auto insurance company, or you can pay out-of-pocket.
3. We'll come repair your windshield anywhere Valley-wide.
4. We'll send you any special offers you qualify for, like free cash back!
Why choose us to repair your windshield crack?
1. Up to $275 Cash Back with Insurance
2. Same Day Available (Call 480.907.3982 to Verify)
3. BBB A+ Rated Auto Glass Shop
4. Licensed Technicians
5. OEM Glass or Equivalent
6. 100% Lifetime Warranty
Get started now! Call us at 480.907.3982 or request a quote.
Resources
1. http://www.azleg.state.az.us/FormatDocument.asp?inDoc=/ars/28/00957.htm&Title=28&DocType=ARS
2. http://www.azleg.state.az.us/FormatDocument.asp?inDoc=/ars/28/00957-01.htm&Title=28&DocType=ARS
3. http://www.azleg.state.az.us/FormatDocument.asp?inDoc=/ars/28/00959-01.htm&Title=28&DocType=ARS