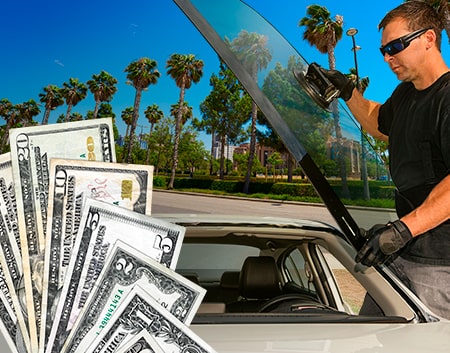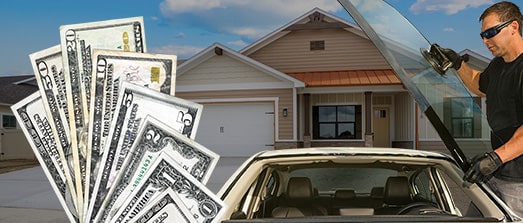 Windshield Replacement Wittmann AZ:

up to $275 Cash Back. BBB A+
Mobile windshield replacement in Wittmann with up to $275 cash back AND free chip repairs for insurance payment.
All Wittmann auto glass customers also receive a 100% lifetime warranty. Rated BBB A+. Get your free glass quote today!
Or request a free quote
Join Hundreds of Our Wittmann Auto Glass Customers
Rapid Windshield Replacement and Auto Glass Repair with Cash Back Offers
We offer expert windshield replacement services to drivers in Wittmann. Call us now to get a free quote and learn about getting up to $275 cash back. We will handle the repair or replacement quickly so you can get back to your daily life.
Trust Our BBB A+ Rated Local Auto Glass Shop in Wittmann
With 20+ years of experience restoring and replacing windshields, thousands of our satisfied customers are on the road in Wittmann and the Greater Phoenix area right now.
Get Peace of Mind with Our Lifetime Warranty
Our technicians will come to your location (without extra charges) and replace or repair your windshield. We are so confident in their abilities that we offer a 100% lifetime warranty on any windshield we fix. Call now for a free quote!
Windshield Replacement in Wittmann, AZ with up to $275 Cash Back
Cash Back Offer Details
Get a new windshield and qualify for up to $275 cash back when paying with car insurance.
The cash back amount varies depending on the auto coverage and vehicle make and model.
Among the highest Wittmann cash back amounts.
Now includes free lifetime chip repairs!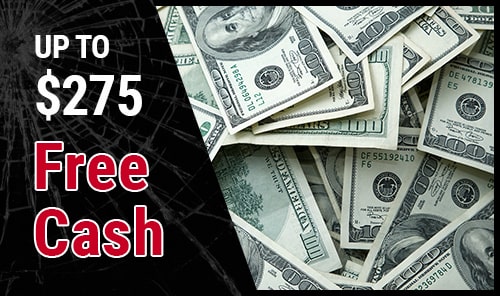 Why Choose Our Experts for Your Windshield Job?
1
Up to $275 Free Cash with Each New Windshield
Drivers in Wittmann who rely on us for their glass replacement qualify for our special offer: up to $275 in auto glass replacement money back if their auto insurance covers the payment.
We understand that all auto insurance policies are different. Some car owners may not want to use their insurance, while others may have policies not covering glass replacement. You can pay for the job out of pocket using all standard payment methods, including cash, credit or debit cards, and checks.
Our services in Wittmann cover any type of broken car glass, including front windshields, car door windows, and rear glass. Regardless of the damage, we offer competitively-priced services.
2
FREE Mobile Service in Wittmann and Throughout Metro
Our company brings its windshield replacement expertise to you. We provide free mobile service to any location in Wittmann and anywhere else in Greater Phoenix.
In many cases, we can offer same-day service in Wittmann and anywhere else in the Valley. The availability of same day windshield chip repair depends on the time of the call, your location, and the type of glass you need.
3
Professional Auto Glass Service with a BBB A+ Rating
We earned a BBB accreditation and an A+ rating because we focus on quality and ensure every single customer gets exactly what they need to get back on the road and stay there. For example, we use high-quality urethane adhesives that cure rapidly so that your windshield is road-ready as soon as possible.
Also, all of our Wittmann technicians have 3 years or more of experience, and they are trained to meet ANSI standards, so they have the know-how to handle any replacement or repair job. All our replacement specialists are fully licensed and insured to work in Greater Phoenix.
4
Working with All Insurance Providers
Our company is already approved by all major auto insurance providers. If your policy covers glass repair and replacement, we can handle the payment process and any necessary paperwork and get you on the road faster.
In most cases, insurers cover the entire cost of the glass replacement, so most customers pay $0 out of pocket. If they do not, we can sometimes pay some or all of the deductible amount, helping you avoid all out-of-pocket expenses.
5
Get a Lifetime Guarantee on Every Service
Our 100% warranties cover every aspect of your windshield replacement. We guarantee both parts and labor, giving you complete peace of mind for as long as you own your vehicle.
We even have you covered if your new windshield gets chipped! Every replacement covered by insurance comes with $300 worth of chip repairs. Like the warranty, this perk lasts for as long as you own your vehicle. Just give our shop a call, and we will have your glass looking like new in no time.
Call us now to schedule your windshield repair or replacement in Wittmann!
Our Team Visits Customers in All Communities in Wittmann, AZ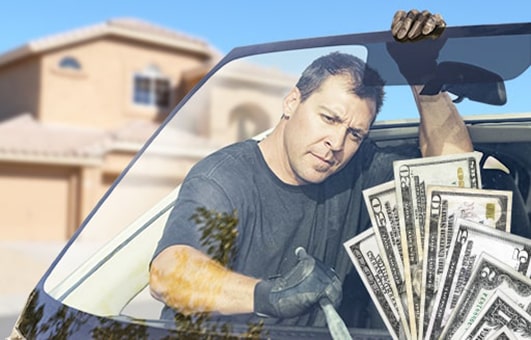 Our Mobile Technicians Can Meet Customers Anywhere in Wittmann
Popular Wittmann Neighborhoods We Service
Chaparral Rancheros
Mobile Gardens
Patton Acres
Patton Place Estates
Avoid Windshield Damage in Wittmann
The worst road in Wittmann for auto glass chips is the Phoenix Wickenburg Highway (HWY 60). Parallel streets like N. Crozier Road and N. 203rd Ave are slightly safer, as are 221th Ave and W. Patton. If you aren't able to dodge the road pebbles, give us a call immediately. In many cases, we can offer same-day repair, and our licensed, certified techs can handle almost any auto glass repair and replacement job.
Wittmann Auto Glass FAQ
---
Can I get cash back with my new windshield in Wittmann?
Yes! All customers who use insurance for a new windshield are eligible:
1. Call us at 480.907.3982 or request a quote.
2. First, we will set up your insurance claim. This takes about 10 minutes and we can do it right over the phone.
3. After your claim, we will schedule your mobile service to get your new glass installed.
4. Then we will mail your cash back check right to you! You can deposit it or simply cash it.
Can you repair any type of glass on my vehicle in Wittmann?
Small chips in your windshield are often repairable, but larger chips, most cracks and any damage to your car door glass or back window will require a replacement instead of a repair.