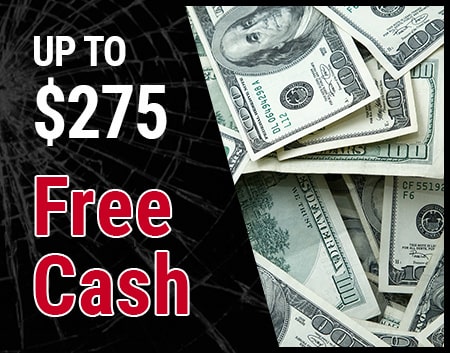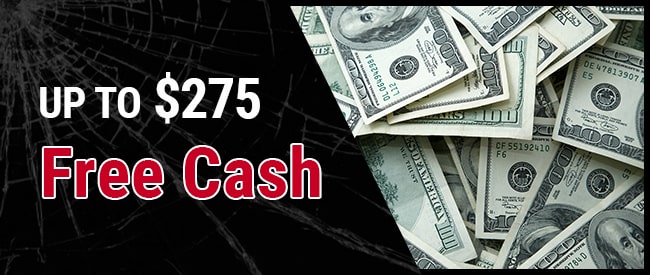 Windshield Replacement Cash Back: Get up to $275 FOR FREE
Replace your windshield through insurance & get up to $275 auto glass replacement cash back!
$300
value
Lifetime Chip Repairs*
$575
value
w/ Windshield Replacement
w/ Windshield Replacement
Or request a free quote
What You Need to Know about Free Cash Offers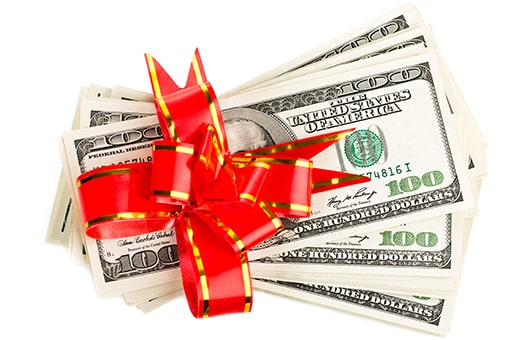 Are cash back deals legit?
Yes! Most Arizona drivers don't know that it is completely legal for auto glass shops to offer incentives and deals like cash back with a windshield replacement through insurance.
What do I need to do to get cash back for windshield replacement?
In order to receive cash back with your replaced windshield, it needs to be paid for by your auto insurance company. That's it!
We take care of the paperwork for the claim with your insurance company.
How Much Can I Get?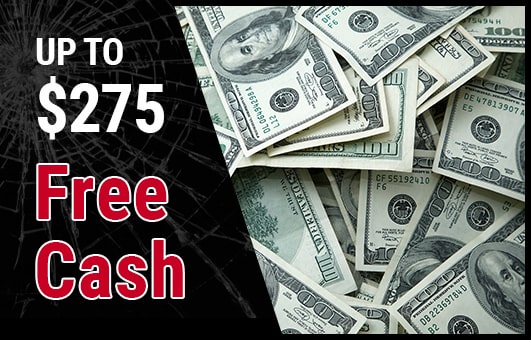 The exact amount of your free cash back rebate will vary based on your policy and your vehicle's year, make and model.
In general, newer vehicles qualify for more auto glass replacement cash.
We pay you up to $100, $140, $200, even $275 in cash back rebates with an approved replacement!
Here's Why We Have the Best Windshield Cash Back Rebates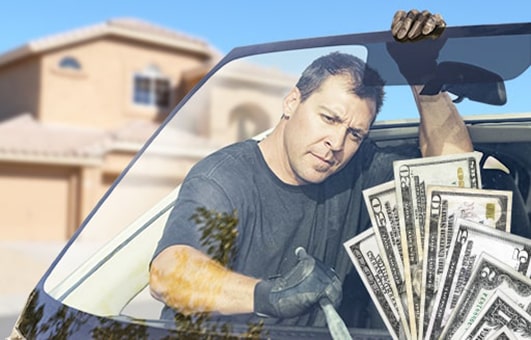 High cash back amounts with a proper paper trail AND free chip repairs:
Cash rebate is awarded in the form of a check payable to you for a trackable paper trail.
Our cash amounts are some of the highest in the Valley – up to $275!
In addition to your cash back, you'll also receive free lifetime chip repairs in Maricopa County with your new windshield – a $300 value!
Same day and near me service available with your windshield replacement.
We make getting paid fast and easy:
Cash offer is available to all customers in the Greater Phoenix Area.
Checks are mailed within 14 business days of your auto glass service.
Once it arrives, simply deposit or cash your check!
FAQ
---
How much cash back will I get for replacing my windshield?
Many customers get $100, $140, $200 or even more cash back with their new windshield. The exact amount of cash back will depend on your auto insurance policy and your vehicle's year, make and model. In general, newer vehicles can get higher cash amounts.
Is getting cash back with a new windshield legal?
Yes, shops in Arizona can legally offer a promo deal like cash back. Customers also have the legal right to choose where they get their windshield replaced, whether that company offers free cash or not.
Will my insurance rates go up if I get cash back?
In general, no. Insurance companies in Arizona are required to offer no-fault, zero-deductible coverage because windshield damage is so common here. As long as you abide by the terms of your insurance policy when you get a new windshield, your insurer generally cannot raise your rates.