Special Offers: Valley's Best - up to $525 Total Value
Every Insurance Windshield Replacement Includes Free Lifetime Chip Repairs, a $300 Value
Get a chip in your new windshield? Don't worry!
Your insurance windshield replacement includes FREE lifetime chip repairs.
Coverage lasts for your vehicle's lifetime, anywhere in Maricopa County.
A $300 value - included for FREE!
In Addition to Free Chip Repairs, Choose Cash Back or Free Gifts
Choose up to $225 cash back OR free gifts w/ insurance windshield replacement.
PLUS get free lifetime chip repairs, a $300 value.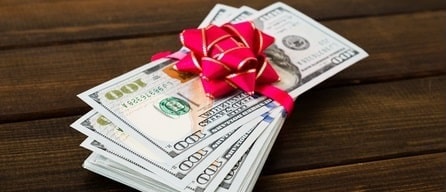 Up to $225 Cash Back
Cash back amount varies according to your insurance provider and policy, plus vehicle details including year, make, model and options. Our cash back amounts are among the best in Phoenix!
Plus Free Lifetime Chip Repairs ($300 Value)
---
Free Gifts
As an alternative to cash back, we generally offer at least one free gift package for local businesses here in the Valley. Offers vary but normally include restaurants, groceries and/or gas.
Plus Free Lifetime Chip Repairs ($300 Value)
---
Who's Eligible for Special Offers
Most Arizona residents have glass coverage on their auto insurance, so they'll be eligible for special offers.
There are 2 requirements to be eligible for special offers:
Your auto insurance policy needs to include glass coverage, and you need to use your insurance to pay for your service.
You need to have us perform a windshield replacement on your vehicle.
The following services are NOT eligible for special offers:
TIP
Not sure what your insurance policy details are? No worries! Give us a call and we'll be happy to help determine if you qualify for special offers, and if so, exactly how much.