FAQ: Answers to Common Questions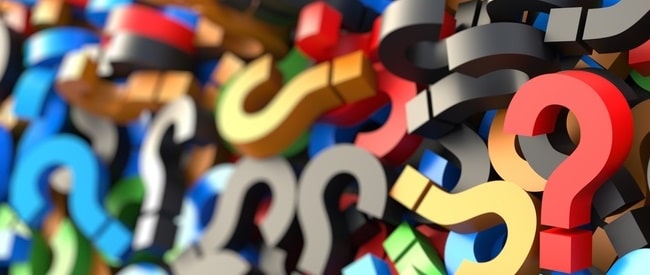 This page lists answers to common questions we hear from our Pinnacle Auto Glass customers.
For additional questions, or if you'd like a quote to fix your glass and get cash back, call the Pinnacle Auto Glass team at 480.907.3982!
Getting Started Questions
---
I would like to get a quote to fix my auto glass. How do I get started?
Great! We would be happy to give you a free quote for your vehicle.
To get a free quote, call us at 480.907.3982.
What are your business hours?
We are open 7 days a week for your convenience. Our hours are:
7AM - 8PM Monday - Friday
8AM - 5PM Saturday
9AM - 4PM Sunday
We're open 362 days a year. We're closed on Christmas, Thanksgiving and Easter Sunday.
How can I contact you?
To contact us, give us a call at 480.907.3982 or fill out the form form on our Contact page.
What are your service areas?
Our service area includes the entire Phoenix Metropolitan Area. Pinnacle Auto Glass mobile technicians can meet customers at most locations within 100 miles of Phoenix.
Popular local areas we visit to meet our Phoenix customers include:
Service Questions
---
What types of auto glass damage do you fix?
We can replace, or in some cases repair, damaged glass on any part of your vehicle, including:
Front Windshield Replacement
Windshield Repairs
What kind of vehicles do you work on?
In general, we can service any mainstream production vehicle made from 1981 - today. This includes vehicles made for the general public, plus vehicles made for light commercial use (police cars, work trucks, etc.). Click here for a list of popular vehicles we service.
We stock inventory for the common vehicles we service, and we can generally order any glass we don't stock and have it ready for install within several business days.
We can also often special order glass for common older vehicles (muscle cars, etc.).
If you have an older vehicle or non-standard vehicle, call us at 480.907.3982 and we'll let you know if we can get parts for it.
What kind of service do I need?
Small chips on your windshield can often be repaired, but larger chips, multiple chips and cracks generally require new glass.
Non-windshield glass like door glass is also generally not repairable.
When you contact us, your customer service representative can let you know what the options are to fix your specific glass damage.
Are your technicians insured?
Yes, all technicians are insured.
How much experience will my technician have? I want to make sure they do a good job on my glass.
Our technicians have 3+ years of experience. We want to make sure any work our technicians perform is done to a high quality, professional standard.
Insurance Questions
---
Is it true that I can get new auto glass for free? That seems too good to be true.
Yes! Most of our customers are able to get a brand new windshield for absolutely FREE!
We are able to offer this because we get paid by your auto insurance company.
Many Arizona drivers have glass coverage on their auto insurance. More than 80% of our customers get the cost of their glass service covered through insurance.
Do you offer cash back or any other specials for customers with insurance coverage?
Do you accept my car insurance?
Yes! We accept all auto insurance and we can bill your insurance provider directly if your policy has glass coverage.
Will my insurance go up if I use it to pay for my auto glass?
No! (in most cases)
Arizona law prevents insurers from raising rates for no-fault glass claims.
If you have additional specific questions about glass insurance, call us today at 480.907.3982 and we will be happy to help you with more specific information for your vehicle, glass damage and insurance coverage.
Out of Pocket (No Insurance) Questions
---
Can I pay out-of-pocket to get my auto glass fixed?
Yes!
We are happy to accept out-of-pocket payment, and we make sure that we always have some of Arizona's lowest prices for out-of-pocket customers.
If you have received an out-of-pocket quote from another company to fix your glass, call us today at 480.907.3982 and we can most likely beat it!
What payment methods do you accept for out-of-pocket customers?
We currently accept all standard payment methods, including all major credit cards, cash and checks.
Installation Questions
---
Can you come to my vehicle?
Yes! We can come right to your vehicle to fix your glass.
Is there any cost for mobile service?
No! Mobile service is included for FREE with every job we perform.
Do you offer same day service? I'd like to get my auto glass fixed as quickly as possible.
Yes! We offer same day service in many cases.
Same day availability depends on which mobile technicians are in your area, plus your vehicle's make and model, and what kind of glass damage your vehicle has.
If you're interested in same day service, call us right away at 480.907.3982. We'll get your service details and location and tell you if we can come fix your glass today.
Warranty Questions
---
Do you offer a warranty?
How long is your warranty good for?
Our warranty is good for the life of your vehicle. As long as the original warranty document you receive at the time of service is kept with the vehicle, we will honor the warranty.
What is covered under your warranty?
Our warranty covers any potential material or labor problems from our glass service, including any issues with the parts themselves and any installation issues.