How Glass Coverage Works on Auto Insurance Policies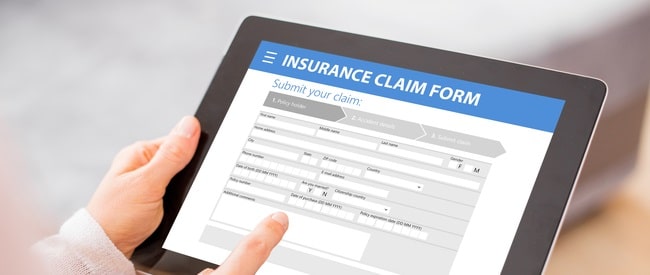 This guide from Pinnacle Auto Glass explains the different levels of glass coverage on auto insurance policies in Arizona, plus the different federal and Arizona laws related to auto glass insurance.
Arizona Auto Insurance Levels
There are 3 different levels of glass coverage available on auto insurance policies in Arizona:
Full Glass Coverage (also called Full Safety Equipment Coverage)
Comprehensive Glass Coverage
No Glass Coverage
Regardless of your coverage level, at Pinnacle Auto Glass we can work with your insurance to get your glass fixed quickly and easily! If you'd like a quote to fix your glass and get cash back, call us today at 480.907.3982.
If you prefer to pay yourself, we have some of the cheapest prices for all of our services including repairs and windshield replacements.
Full Glass Coverage (No Deductible)
Full glass coverage means that damage to any glass on the entire vehicle will be covered through insurance with zero deductible.
In addition to the glass itself, this coverage also includes installation, materials and labor.
Basically, when any damaged glass is fixed under full glass coverage the customer pays zero out of pocket for the entire job.
All auto insurance providers operating in Arizona are required to offer full glass coverage as an option to their customers, so it is very common on auto insurance policies. It is particularly common on newer or luxury vehicles.
Comprehensive Glass Coverage (Deductible)
Comprehensive glass coverage means that damage to any glass on the entire vehicle will be covered through insurance, but the customer (or the company performing the work) will be responsible for a deductible. Deductibles vary from policy to policy, but they are generally between $50 and $1000.
After the deductible is paid, comprehensive glass coverage will cover the entire cost of fixing any damaged glass, including labor and all related installation materials.
Note that the deductible can be paid by either the customer or the glass company.
Comprehensive glass coverage is also common on Arizona insurance policies. The majority of Pinnacle Auto Glass customers have either full or comprehensive coverage.
No Glass Coverage
As the name implies, auto insurance policies with NO GLASS coverage do not include any coverage for damaged glass. This means the customer will be responsible for all costs out of their own pocket, including the glass itself, any related installation, materials, and labor.
Our out-of-pocket prices are some of the lowest in town, so give Pinnacle Auto Glass a call today at 480.907.3982 for a free quote if you'd like to replace your glass out of pocket!
Arizona Auto Glass Insurance Rights

Many of our customers with insurance coverage are concerned that using their insurance to pay for their glass will cause their car insurance rates to increase.
Here are some important rights for customers with insurance coverage in Arizona:
1. A customer has the right to choose who performs the work on their vehicle.
Many insurance agents have pocket relationships with 1 or more shops here in here in Greater Phoenix. This means they try to refer their customers to those shops if possible, in exchange for money, referrals back, or other legal (and sometimes illegal) kickbacks.
While you can certainly take a referral from your insurance agent for a shop they recommend, it is your right to choose whichever shop you would like to repair or replace your glass.
2. If a customer uses insurance to fix their glass according to the details of their policy, the insurer cannot raise their rates.
Some insurance policies limit the number of new glass they will cover each year. As long as the customer is abiding by the rules of the policy, their insurance rates should generally not increase.