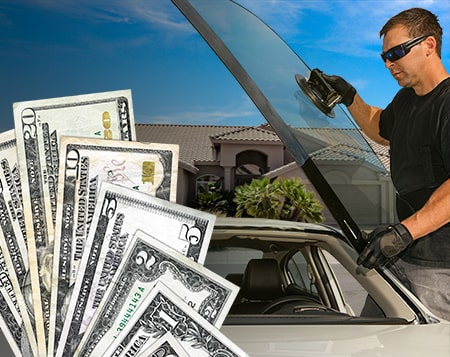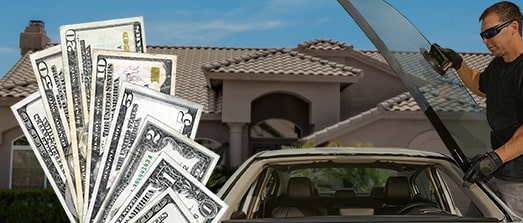 Anthem Windshield Replacement:

up to $275 Cash Back. BBB A+
Choose Pinnacle Auto Glass for up to $275 in free cash with your windshield replacement using insurance in Anthem, AZ.
You'll receive a 100% lifetime warranty on your new Anthem auto glass & BBB A+ service. Get a free quote now!
Or request a free quote
2,320+ Anthem Auto Glass Customers
Anthem's Best Cash Back Deals
Call Pinnacle Auto Glass now for the best auto glass cash back deals and a quality windshield replacement in Anthem, Arizona.
We can fix any auto glass damage on your vehicle in Anthem, including windshield repair, car door glass and rear windshields.
Local Valley Business
We are a local, family-owned glass replacement business based right here in the Valley. We have been providing mobile auto glass replacement and repair to customers in Anthem, AZ, and the Greater Phoenix Area for more than two decades.
Thousands of Anthem Windshields Replaced
Our glass replacement company has completed more than 2,000 windshield replacements for Anthem residents, and more than 750,000 auto glass services throughout the Valley community.
Call Pinnacle Auto Glass at 480.907.3982 today for a free quote and to schedule an appointment! We look forward to serving your auto glass needs in Anthem.
Up to $275 Free Cash Back with Windshield Replacement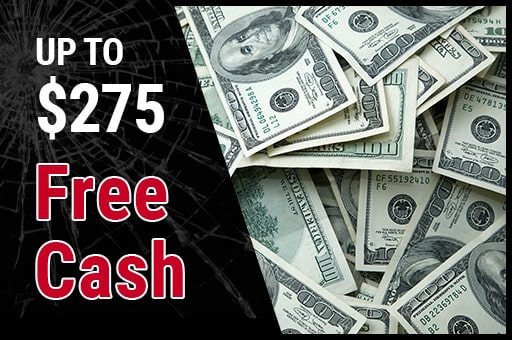 Cash Back Offer Details
Get up to $275 cash back with insurance windshield replacement
Cash back varies based on vehicle & insurance
Among Anthem's highest cash back amounts
Why Choose Us for Your Auto Glass Repair or Auto Glass Replacement in Anthem, Arizona
1
Up to $275 FREE CASH with Windshield Replacement in Anthem, AZ
Anthem customers who use their auto insurance to pay for a new windshield replacement are eligible for Arizona cash for windshield replacement up to $275!
Our cash amounts are consistently some of the highest in Anthem and all of Arizona.
2
FREE Mobile Service to Your Location in Anthem, AZ or Valley-Wide
Our mobile auto glass technicians make it easy to get your auto glass replaced or repaired in Anthem. Our glass repair company provides mobile services in Anthem and all of Maricopa County, AZ, including windshield replacement Phoenix AZ.
Just let us know the location where you'd like to meet your technician for your mobile windshield repair or replacement, whether it's in Anthem or around the Valley.
3
Quality Materials and Labor with Every Auto Glass Service
Pinnacle Auto Glass is a family-owned glass repair business focused on quality for every customer.
All our technicians have 3 or more years of related work experience. We use the highest quality products and quality materials such as fast-curing urethane sealant with every windshield repair or auto glass replacement in Anthem, AZ or Valley-Wide.
4
Insurance Experts
Most of our customers pay for their Anthem auto glass repair or replacement by using their auto insurance company.
We've helped hundreds of thousands of Arizona residents replace their windshields through insurance, so we're experts in the claims process and we handle your claim from start to finish.
We can work with any insurance company that operates in Arizona, and we get paid directly by them. Most Arizona residents with glass coverage find that they don't pay anything for their service.
5
Lifetime Protection from Any Service Issues
Whether you just get a quick windshield repair or an entire auto glass replacement, our company backs every service with a 100% lifetime warranty.
Any issues with your service will be covered under our lifetime warranty, whether the issues are related to a faulty part or labor and workmanship. Our warranty coverage extends beyond Arizona and covers the entire US.
Ready to schedule your appointment in Anthem? Just have some questions? Give Pinnacle Auto Glass a phone call now at 480.907.3982!
Auto Glass Services throughout Anthem, AZ & All Phoenix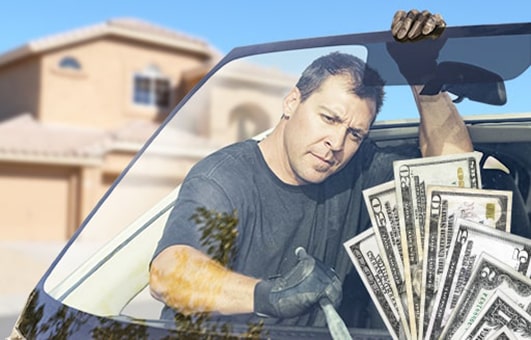 Meet your technician anywhere in Anthem to fix your glass.
Popular Anthem Neighborhoods We Service:
Avoid Windshield Chips in Anthem
Far and away, the most common source of windshield damage in Anthem is getting there (or leaving). If you can, avoid the I-17/Black Canyon Fwy whenever possible to keep your glass looking great!
FAQ
---
How do I get free cash back with my Anthem windshield replacement?
Here's how it works:
1. Call us at 480.907.3982 or request a quote.
2. We'll work directly with your auto insurance company and handle the entire claim for your glass.
3. We'll come to you in Anthem, AZ, or anywhere in the Valley to install your glass.
4. Get your free cash back!
What kind of vehicles do you offer auto glass services for in Anthem?
We can replace or repair auto glass on pretty much any kind of passenger vehicle!
This includes cars, trucks, SUVs, vans and light commercial vehicles based on passenger trucks or vans. We stock or can order glass for any vehicle made from 1981 to present. Call 480.907.3982 now or get a free quote!