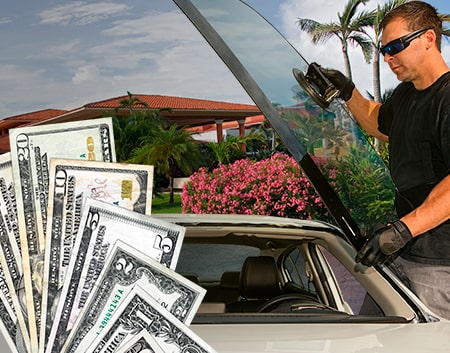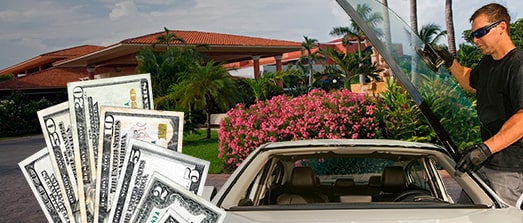 Windshield Replacement Ahwatukee AZ:

up to $275 Cash Back. BBB A+
Up to $275 free cash back AND free lifetime chip repairs with any windshield replacement through insurance in Ahwatukee, AZ.
All Ahwatukee auto glass customers get a 100% lifetime warranty & BBB A+ quality. Get your free quote now!
Or request a free quote
Join Thousands of Our Ahwatukee Auto Glass Customers
Get Cash Back From Our Ahwatukee Windshield Company
We provide one of the highest cash back offers in the auto glass industry in Ahwatukee. In addition to professional services and lifetime guarantees, you can earn up to $275 cash back on windshield replacements!
Call 480.907.3982 to see how much you can get!
Reliable Local Auto Glass Shop Serving All of Ahwatukee
Our company has thousands of satisfied customers throughout the metro area, with many in Ahwatukee. Over the past 20+ years, we have built a reputation for reliability and trustworthiness, which we maintain by hiring the best technicians, using only approved parts, and offering lifetime guarantees.
Free Mobile Service and a Lifetime Warranty
We serve every address in Ahwatukee. Our technicians can come to your location and complete the job, leaving your vehicle road-ready and your windshield fully calibrated.
We guarantee our work and our parts for as long as you own your car, giving you total peace of mind when you choose to work with us.
Get your free quote now!
Up to $275 Cash Back in Ahwatukee
Cash Back Offer Details
Totals up to $275 in free cash for insurance-covered windshield replacements.
Amount depends on insurer and vehicle type.
One of the best offers in Ahwatukee.
Customers also qualify for $300 in free chip insurance with their new windshield.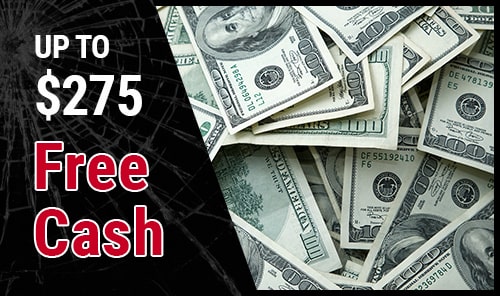 Why Choose Our Experienced Local Shop for Your Auto Glass?
1
Up to $275 Cash Back
Ahwatukee customers get up to $275 back when using their auto coverage to pay for their glass replacements. This is some of the best money back to get windshield anywhere in Ahwatukee!
Even if you opt to pay out-of-pocket, we offer exceptional value for car glass repair near me. We accept cash, checks, credit, and debit card, and we provide the same warranties and free mobile appointments as we do for our insured customers.
2
FREE Mobile Service in Ahwatukee and Throughout Metro
We do not make our customers pay extra for mobile service. Our technicians can come to any address in Ahwatukee. Often, they can arrive at your home and repair or replace your glass on the same day that you call for your appointment.
Same-day service is often dependent on the location of our mobile techs and the accessibility of the glass we need to replace your windshield or window. Even if we can't make it today, we will arrive as soon as possible to get you back on the road safely!
3
Experience and Quality to Ensure Satisfaction
Our technicians have at least three years of professional auto glass experience before they install their first windshield for our company. They understand customer service and the nuances of auto glass, such as using urethane adhesive to create strong, quick-drying bonds and calibrating windshields for optimal performance.
Parts selection is another essential ingredient to our success. We rely only on approved parts and OEM-equivalent parts that are guaranteed to work with your vehicle. This is one of the primary reasons we are able to offer lifetime warranties.
4
Streamlined Insurance Processing
We work directly with all major auto insurers. We communicate directly with them, so you don't have to do anything but wait for your cash back award and warrantied auto glass.
We can also work with you and your insurer if you have a deductible. Some companies require you to pay out-of-pocket until you meet a minimum threshold when insurance kicks in to cover the remaining costs. We can sometimes lower or eliminate these expenses so you pay as close to $0 as possible.
5
Warranties Without Limitations
Our warranties cover all parts and all the work our technicians perform. If there is ever an issue with warrantied glass, we will fix it quickly so that you can get back to your daily life.
We even provide chip insurance. If road debris causes a chip or crack, we will fix it for you. This complementary service covers repairable chips and is worth $300!
Windshield Services in All Communities in Ahwatukee, AZ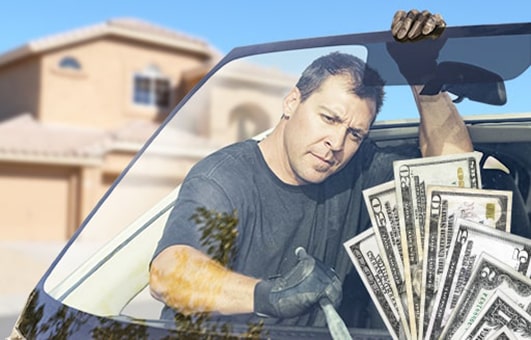 We serve every neighborhood and street in Ahwatukee and every district in Greater Phoenix.
The Ahwatukee Neighborhoods Where We Work Include:
Fairway at the Foothills
Portofino
South Mountain
Tapestry Canyon
Avoid Windshield Damage in Ahwatukee, AZ
Highway 202 is the primary way that people access the Ahwatukee Foothills area. And local drivers often use Chandler Blvd. Because of the higher traffic rates and speeds (on the highway), there are more instances of windshield damage on these thoroughfares than on other roads in the area. Locals can avoid these roads by using S 24th and 32nd Streets and looping through neighborhoods using streets like Mountain Vista Drive and Silverwood Drive. If you do suffer broken auto glass, our expert services are only a call away. Reach out to us today!
Ahwatukee Auto Glass FAQ
---
How do I get cash back with my Ahwatukee windshield replacement?
Here's how our Ahwatukee cash back offer works:
1. First, call 480.907.3982 or request a quote.
2. We work with your insurance to set up your claim for your service.
3. We'll schedule a mobile auto glass appointment where one of our technicians can meet you anywhere in Ahwatukee to replace your glass.
4. Receive your free cash back! We will mail your check for your free cash amount right to you.
What Ahwatukee auto glass services do you provide?
We can fix any broken glass on your vehicle in Ahwatukee! We offer front windshield repair for minor damage in your front glass, plus complete replacement for front windshields, door glass and back glass.