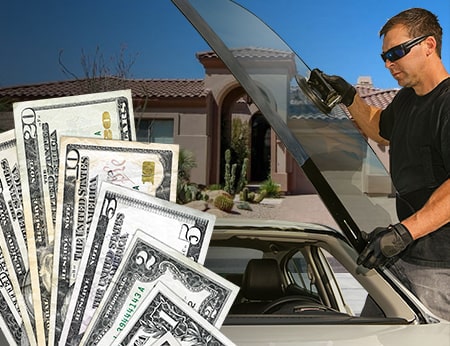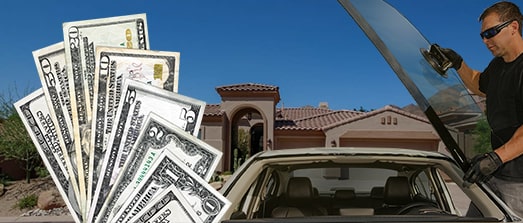 Windshield Replacement & Auto Glass

Repair in Paradise Valley, AZ. BBB A+
Choose Pinnacle Auto Glass for your windshield replacement in Paradise Valley and get up to $275 cash back with insurance.

BBB A+ shop. 100% warranty included on all Paradise Valley auto glass services. Get your free quote today!
Or request a free quote
The #1 Auto Glass Company in Paradise Valley
Fix Your Glass with Great Cash Back in Paradise Valley
Fix your cracked windshield and take advantage of great free cash back deals in Paradise Valley with any windshield replacement through insurance.
The #1 Choice for Auto Glass in PV
With more than $10 MILLION paid out in cash back to our customers, and more than 750,000 windshield replacements in the Greater Phoenix Area over the past 20+ years, our team is the #1 choice for your Paradise Valley windshield repair needs!
Up to $275 Cash Back with New Windshield in Paradise Valley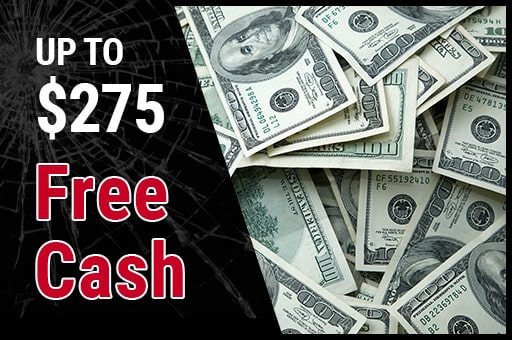 Cash Back Offer Details
Get up to $275 cash back with Paradise Valley windshield replacement with insurance
Cash back varies based on vehicle & insurance
Among Paradise Valley's highest cash back amounts
All insurance accepted
We also include free mobile service in Paradise Valley or Greater Phoenix
Why Choose Us for Your Repair or Replacement in Paradise Valley?
1
Get up to $275 FREE CASH BACK
If you're using your auto insurance to pay for your windshield replacement service, you'll be eligible for the best windshield cash back in Paradise Valley and the Phoenix Metro Area!
We also accept cash, card or check for payment if you prefer to pay for your auto glass service yourself.
2
FREE Mobile Service Anywhere in Paradise Valley - Same Day Available
When you choose our company to fix your glass, you get free mobile auto glass services throughout the town of Paradise Valley, Arizona, plus all Greater Phoenix, AZ, and the surrounding areas.
Just let us know where you'd like to meet your technician for your auto glass repair or windshield replacement appointment! We're open 7 days a week and we work until 8 PM during weeknights.
3
Experienced Technicians and Quality Parts with Every Service
Every auto glass technician has 3+ years of hands-on experience with auto glass repair and replacement services.
We use quality parts for every auto glass replacement or repair in Paradise Valley, AZ, and the Phoenix Metro Area, such as premium urethane sealant for front and rear windshield installation services, and OE or OEE glass.
For modern vehicles with ADAS systems, we can install new glass and help with calibration afterwards if necessary.
In addition to windshields, we also work on side window and back window glass. We do not currently offer door window repair services.
4
Preapproved by All Major Insurance Companies
Our company is preapproved by all major insurance providers.
Our team has completed hundreds of thousands of windshield replacements and auto glass repair services through the major insurance providers, so we're experts in the claims process and proud of our amazing customer service!
5
Lifetime Protection against Parts or Labor Issues
Get a 100% lifetime warranty covering any issues with parts or labor with your Paradise Valley auto glass repair or windshield replacement service.
Ready to get your windshield replaced and check out our great service? Call Pinnacle Auto Glass at 480.907.3982 today for a free quote and to schedule your appointment!
Meet Your Technician Anywhere in Paradise Valley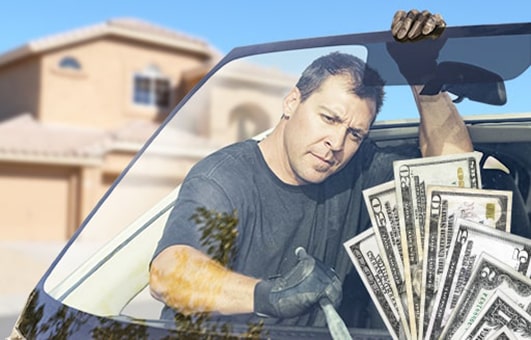 We can meet you to fix your glass anywhere in Paradise Valley or Greater Phoenix that works best for you.
Popular Paradise Valley Neighborhoods We Service:
Avoid Windshield Chips in Paradise Valley
Most glass damage happens on freeways, but both Lincoln Dr and Tatum Blvd cause their fair share of glass chips in PV. Try McDonald Dr or Invergordon Rd/68th St instead.
Auto Glass Prices in Paradise Valley
Average Cost of Auto Glass Services in Paradise Valley
The following table shows average costs from our quote database for different types of auto glass services in Paradise Valley.
Service
Average Price*
Low Price*
High Price*
Windshield Replacement
$330
$170
$965
Side Window Replacement
$210
$180
$245
Rear Window Replacement
$420
$205
$505
Auto Glass Replacement Pricing Estimates for Popular Vehicles in Paradise Valley
Your price for new auto glass will depend on your vehicle and the features it comes with.
The table beneath shows estimated prices to install new glass on some common vehicles in PV.
Vehicle
Glass Type
Estimated Price*
1997 BMW Z3 Roadster 2 Door Convertible
Front
$320
2006 Lexus GS 300 4 Door Sedan
Front
$265
2015 Toyota Sienna Mini Van
Front
$255
2021 Porsche Macan 4 Door Utility
Front
$640
*Prices are estimates only. Final price depends on vehicle.
Paradise Valley Windshield FAQ
---
What does a windshield replacement service cost in Paradise Valley?
Most Paradise Valley customers use their auto insurance to cover the cost of a new windshield, so the average cost is around $0. Some insurance policies have a deductible, but in that case we can help pay some or even all of it.
For customers in PV who pay out-of-pocket, the average price for a new windshield is $350-$1000.
How much cash back will I qualify for if I get a windshield replacement in Paradise Valley?
Customers who use insurance will qualify for up to $275. The average cash back amount in PV is $100-$200, depending on your vehicle and insurance policy details.
Can I meet a technician in Paradise Valley today for my auto glass replacement?
Yes, in some cases we can meet you today for your PV appointment. We need to already have the glass for your vehicle in stock, plus a technician available to meet you at your desired spot.
Customers with popular vehicles like a Porsche 911 and who want to meet in popular spots in PV like the Scottsdale Rd and Lincoln area have a better chance of getting a same day appointment.
Where do you meet customers in Paradise Valley for auto glass replacement appointments?
We cover the entire Paradise Valley area, so we meet our customers at the home, job or anywhere else in town. We can meet you in PV neighborhoods like Cheney Estates, Colonia Miramonte or anywhere else in town.