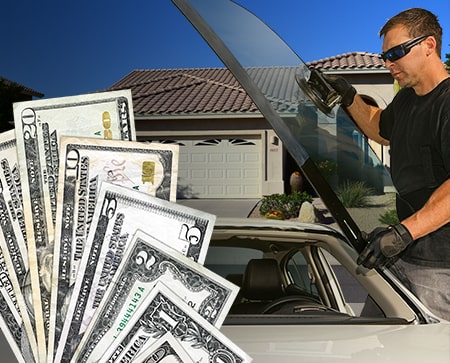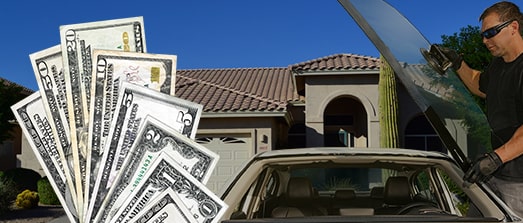 Buckeye Windshield Replacement:

up to $275 Cash Back. BBB A+
Choose the windshield replacement experts in Buckeye & receive up to $275 free cash!
Your new Buckeye auto glass will be installed by our BBB A+ technicians & backed by our 100% lifetime warranty. Get a free quote from Pinnacle Auto Glass today!
Or request a free quote
5,460+ Buckeye Windshield & Auto Glass Repair Customers
Fast Service with the Best Cash Back
Call 480.907.3982 now to get your damaged auto glass repaired or replaced quickly in Buckeye, plus get the best auto glass cash back when you get a windshield replacement in Buckeye, AZ, through insurance!
12,000+ Buckeye Windshields
The Pinnacle Auto Glass team has completed more than 12,000 windshield repair and replacement services in Buckeye over the past 20+ years, and more than 750,000 auto glass services around the Valley.
Take Advantage of Our Experience
If you're looking for a trustworthy company to fix your vehicle's glass in Buckeye, call Pinnacle Auto Glass today and take advantage of decades of experience and hundreds of thousands of services performed!
Up to $275 Free Cash Back with Windshield Replacement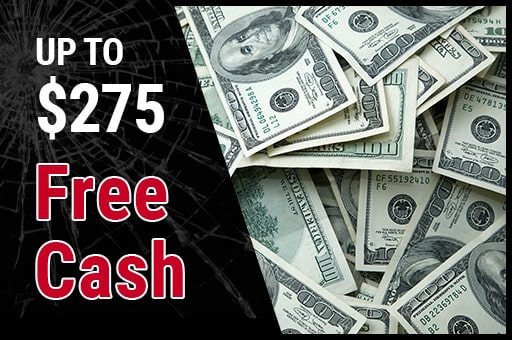 Cash Back Offer Details
Get up to $275 cash back with insurance replacement in Buckeye
Cash back varies based on vehicle & insurance
Among Buckeye's highest cash back amounts
Why Choose Us for Your Windshield Repair or Auto Glass Replacement in Buckeye, Arizona
1
Up to $275 FREE CASH with Windshield Replacement in Buckeye, AZ
We are the Valley's experts in cash back, with more than $10 million in cash back paid out over the past 20 years.
We are now offering up to $275 windshield replacement with cash back in AZ when you pay for service with insurance in Buckeye or any other Valley location.
If you want to pay yourself and need a cheap windshield replacement Phoenix, we have some of the lowest Valley prices for out-of-pocket customers!
2
FREE Mobile Service to Your Buckeye Location of Choice
Every Buckeye auto glass repair and replacement service we perform includes mobile service at no charge.
When you schedule your auto glass appointment with Pinnacle Auto Glass, simply let our customer service team know the time and place where you'd like to meet your technician for your mobile auto glass appointment.
3
Auto Glass Repair and Replacement with a Focus on Quality
When you choose Pinnacle Auto Glass for your windshield repair or Buckeye windshield replacement service, you'll receive quality parts and materials installed by an experienced auto glass technician.
We require all our technicians to have 3 or more years of hands-on experience performing auto glass repair and windshield replacement services.
We also use quality parts for every auto glass service like fast-drying, premium urethane sealant and OEM windshields or equivalent to help ensure every customer gets professional service and a great result.
Note that our auto glass company provides glass replacement, side glass replacement and glass repair, but we don't currently offer power window repair.
We can work on any modern vehicle make and model.
4
We Work Directly with Your Insurance Company
Our auto glass replacement company is preapproved by all the big auto insurance companies in Phoenix, and we can work with any insurance provider in the Phoenix Area for our glass repair services.
Most Buckeye customers with insurance coverage won't pay anything out of pocket for their windshield repair or windshield replacement service. If your insurance policy has a deductible, we can often pay it to keep your cost at $0 or close to $0 for your repair.
5
Strong Lifetime Warranty
We back all our Buckeye auto glass repair and replacement services with a 100% lifetime warranty.
Our warranty lasts for the life of your vehicle, and it provides full coverage against any issues with the parts or labor of your repair service.
Replacement & Glass Repair Services in All Buckeye, AZ, Communities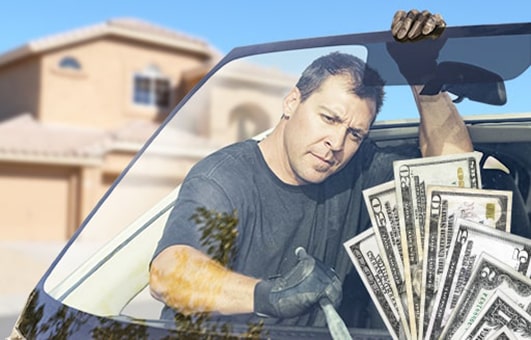 We can meet you at your location of choice in Buckeye to fix your glass.
Popular Buckeye Neighborhoods We Service:
Avoid Windshield Chips in Buckeye
Heading north and south on Rte 85 or east and west on the I-10/Papago Fwy can really do a number on your windshield. Keep it sharp by staying off the freeways when possible and using surface streets!
Buckeye Auto Glass FAQ: Replace Your Windshield or Glass Questions
---
What are the steps to get free cash with my windshield replacement in Buckeye?
We make it easy! Here's how we do it:
1. Call us at 480.907.3982 or request a quote.
2. We'll take care of your insurance claim with your insurance provider.
3. We'll come to any location you'd like in Buckeye or the Valley to install your new windshield.
4. Get your free cash back!
Can I get a repair or will I need to completely replace my auto glass?
It depends on the type of damage and the severity of the chip or crack. We can repair some small chips, but most cracks will require a complete windshield replacement.
Our technicians are experts at both repairs and replacements, so either way we can take care of your glass.
Call 480.907.3982 or request a quote for a quick, no-obligation quote to get your glass fixed!