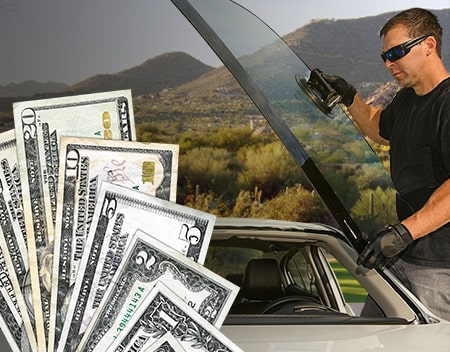 Cave Creek Windshield Replacement:

up to $275 Cash Back. BBB A+
Call today and get up to $275 free cash back with any windshield replacement in the Cave Creek area using auto insurance.
Pinnacle Auto Glass is a BBB A+-rated shop, and we back every Cave Creek auto glass service with a 100% warranty. Call now for your free quote!
Or request a free quote
600+ Cave Creek Auto Glass Customers
Great Service and the Best Offers
If you need a windshield replacement in Cave Creek, AZ, with great free cash back, call our auto glass experts now at 480.907.3982! You'll receive a great service, a lifetime warranty and Cave Creek's best cash back offers!
750,000+ Cave Creek and Valley Customers
Pinnacle Auto Glass has the experience and expertise to properly complete your auto glass repair or replacement, with 750,000 windshields replaced in Cave Creek, AZ, and the Phoenix Metro Area over the past 20+ years. Plus, we work with all insurance providers, and we are the Valley's cash back experts.
Up to $275 Free Cash Back with Windshield Replacement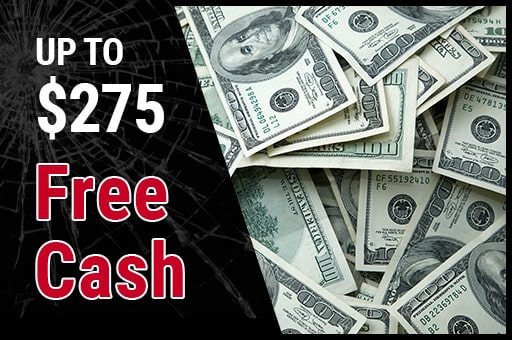 Cash Back Offer Details
Get up to $275 cash back with insurance windshield replacement in Cave Creek
Cash back varies based on vehicle & insurance
Among Cave Creek's highest cash back amounts
Why Choose Us for Your Windshield Repair or Auto Glass Replacement in Cave Creek, Arizona
1
Up to $275 FREE CASH with Windshield Replacement in Cave Creek, AZ
Insurance customers can now get up to $200 cash back windshield replacement (even up to $275 in some cases) with insurance in Cave Creek. Our cash back amounts are consistently among the highest around. Call Pinnacle Auto Glass for a free cash back quote in just a few minutes!
If you prefer to pay yourself, we have low windshield replacement cost Phoenix!
2
Mobile Auto Glass Service Included for FREE in Cave Creek, AZ, and Greater Phoenix
We include free mobile service for our customers with all our auto glass services, so we come to your location of choice at no cost to you. Our goal is to make it as easy as possible to fit your Cave Creek auto glass repair into your schedule.
If you would like to meet your technician at a location outside the town of Cave Creek for your auto glass replacement or repair, no problem! Our mobile auto glass technicians are happy to meet you anywhere around the Phoenix Metro Area for your auto glass service.
3
Quality Parts and Expert Technicians for Quality Service
Quality service and customer satisfaction are important to us, as a local, family-owned auto glass replacement company. We use fast-drying, premium urethane and other quality materials for our auto glass repairs and replacements in Cave Creek and around the Valley.
Plus, our windshield technicians all have more than three years of experience performing glass repair services. This helps ensure quality workmanship with our windshield repair and auto glass replacement services in Cave Creek and the Phoenix Metro Area.
We work on all modern vehicles including RV glass, but we don't currently offer power window repair.
4
Insurance Company-Approved for Fast Insurance Claims
With decades of experience and hundreds of thousands of windshields replaced in Cave Creek and Maricopa County, AZ, we know all the ins and outs of the insurance claims process.
We work with all insurance companies in Arizona, and we handle all the paperwork for the insurance claim on your vehicle. We get paid by your insurance provider for our services, so most Cave Creek residents with insurance pay no cost for their auto glass services in Cave Creek, AZ.
If you have any questions during the insurance process, simply call our customer service phone number. We've worked with almost all insurance providers, so we know how they each work and we can normally answer any customer questions right away.
5
100% Lifetime Warranty Protection
Every auto glass replacement and repair service comes with strong, 100% lifetime warranty protection against potential problems that may occur with either materials or labor. Our warranty coverage extends beyond Arizona and covers the entire country.
As a family-owned windshield replacement company, we want to make sure every customer is happy with their decision to choose our company for their service. For any questions or concerns with our services, simply call Pinnacle Auto Glass 480.907.3982 and our customer service team will be happy to take care of them for you. We don't think you can find a better auto glass company in town! Schedule your appointment today to see for yourself!
Auto Glass Repair Services in All Cave Creek, AZ, Communities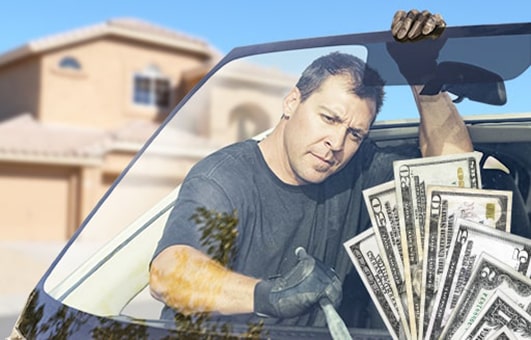 We can meet you wherever you'd like in Cave Creek to fix your glass.
Popular Cave Creek Neighborhoods We Service:
Avoid Windshield Chips in Cave Creek
Try using Cave Creek Rd to get around - its slower speed limits keep those annoying glass cracks and chips away a lot better than the faster speed limits on other roads like Carefree Hwy.
Auto Glass Repair or Replace FAQ
---
How does the free cash back process work when I get a Cave Creek windshield replacement?
It's simple! Here are the 4 steps:
1. Call us at 480.907.3982 or request a quote.
2. We'll set up a claim for your new glass with your insurance provider.
3. We'll come to you anywhere in Cave Creek or the Valley to install your new windshield.
4. Get your free cash back!
What type of auto glass service will I need to fix my glass?
Sometimes small chips and cracks in your front windshield can be repaired, but often we'll need to completely replace the glass.
Give us a call at 480.907.3982 or fill out or quote form and we can give you a recommendation for your glass damage and a free quote to fix it!