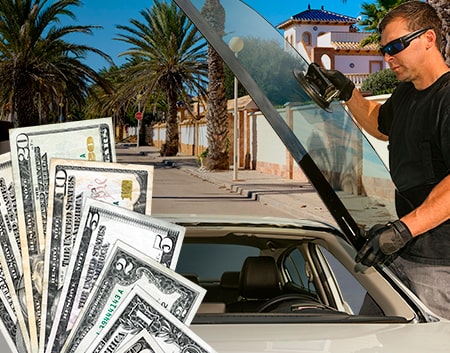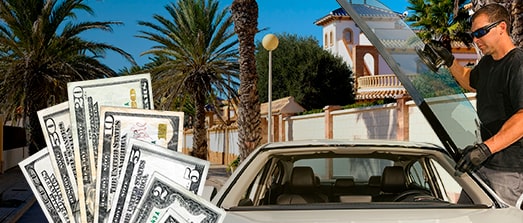 Windshield Replacement & Auto

Glass Repair in Tolleson, AZ. BBB A+
Our windshield replacement shop in Tolleson is now offering up to $275 cash back with new windshield through insurance.

Pinnacle Auto Glass also includes a 100% lifetime warranty on every Tolleson auto glass service and is rated BBB A+. Call today and get a free quote!
Or request a free quote
The #1 Auto Glass Company in Tolleson
Convenient Auto Glass Services With Cash Back
Tolleson drivers with cracked auto glass can earn up to $275 cash back, a lifetime warranty, and same-day or next-day service when they choose Pinnacle Auto Glass for their windshield replacement. Get a free quote right now by calling 480.907.3982!
Superior Auto Glass Repairs for 20+ Years in Tolleson
We have worked with thousands of satisfied customers over the past two decades in Tolleson and surrounding areas. Drivers are happy with our work because we strive for excellence in every aspect of Tolleson windshield repair and replacement.
Yes, we have generous cash back offers, but we also provide lifetime warranties, free mobile service, and access to some of the best parts and materials in the industry. We handle all the details so that you can get back on the road quickly and without any hassles.
Get a free quote from us today!
Free Mobile Service and Lifetime Warranties
We are a local business, but you don't have to come to us. We will come to you (and we won't charge you extra for doing so). In many cases, we can get your auto glass replacement service completed in Tolleson the same day you contact us.
Our relationship with our customers doesn't end when the work is done. We offer a 100% warranty covering both parts and labor that lasts for as long as you own your vehicle.
Up to $275 Cash Back with New Windshield in Tolleson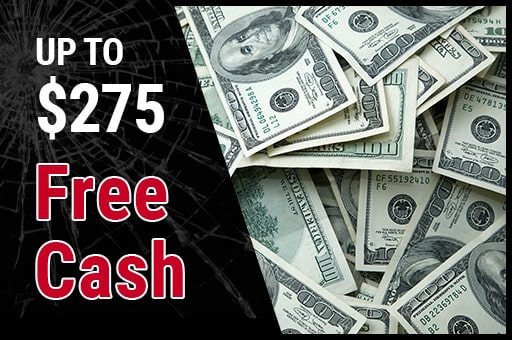 Cash Back Offer Details
Drivers using qualifying auto insurance coverage for windshield replacements can get up to $275 back.
The actual amount varies depending on the insurer and vehicle make and model.
One of Tolleson's best cash deals.
All insurance accepted.
Plus, you get free mobile service to any Tolleson or Valley location.
Why Choose Us to for Your Repair or Replacement in Tolleson?
1
Up to $275 in Free Cash with New Front Windshield
Tolleson vehicle owners can get up to $275 in free cash on windshield replacements. The only requirement to qualify is using insurance coverage to pay for the job. This is one of the best money back windshield replacement deals available in the Tolleson area and Greater Phoenix!
Some customers prefer to pay themselves to avoid an insurance claim or because their coverage doesn't include auto glass repair. We offer competitive pricing for drivers paying out-of-pocket, and we accept all major forms of payment.
Keep in mind that we offer expert-level service on all types of auto glass, including doors and back windows if they get shattered or broken.
2
FREE Mobile Service at Every Tolleson Address and the Phoenix Valley
Our technicians are equipped to come to your location anywhere in town. We serve every street, parking lot, and address in Tolleson, and our reach extends throughout the Valley.
If we have your glass in stock at our shop and a technician in your area, we can often provide a same day windshield repair or replacement!
3
BBB A+ Repairs and Replacements
Our services start before we even arrive at your location. We select quality OEM or equivalent parts and give our mobile technicians top-notch materials, like urethane adhesives which cure faster and hold tighter than other adhesives.
Our technicians have the skills to properly use these parts and materials so that you get their full benefits. We ensure this by requiring 3 years of professional experience and licensure before they work on our customers' vehicles.
Call Pinnacle Auto Glass today for a free quote!
4
Pre-Approved by All Major Tolleson Auto Insurers
We have developed relationships with every major insurer in Tolleson and the rest of the Valley over the past two decades. Because we are familiar with the claims and payment process, we can handle all interactions with your insurance company so you do not have to worry about it.
We may even be able to assist if your policy has a deductible for glass repair or replacement! In some cases, we can cover part or all of the required amount so you still do not have to open your wallet.
5
100% Warranties on All Parts and Workmanship
When you work with our Tolleson auto glass shop, you can be confident that "100% warranty" means exactly that. We cover all parts and labor for as long as you own your vehicle.
Schedule Your Appointment at Any Location in Tolleson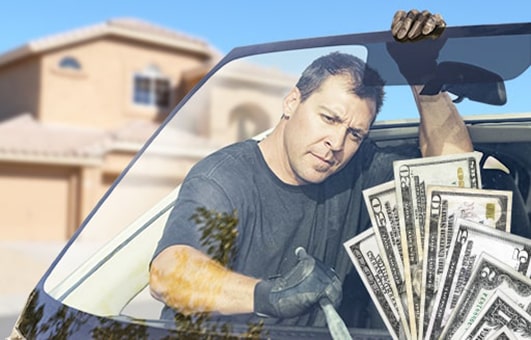 Our mobile service extends to every street in Tolleson or Valley-wide.
Tolleson areas where we work include:
Ancona Tolleson Center
Landis Center
Parkview Casitas
Rowland Meadows
Ryan West Business Park
Tolleson Commerce Center
Tolleson Meadows
Tolsun Farms
Villa de Tolleson
Villa del Verde
Avoid Windshield Damage in Tolleson
Windshield damage is most likely to occur in Tolleson on Interstate 10 (also known as the Papago Freeway). Alternative routes for local drivers to avoid the traffic and higher speeds include Van Buren St, McDowell Rd, and Buckeye Rd. If you still experience window damage like chips or cracks in your glass, reach out to us for a free quote and the chance to get up to $275 cash back!
Tolleson Windshield FAQ
---
How much does a windshield replacement cost in Tolleson?
A new windshield in Tolleson costs $0 in most cases if you use your insurance, and between $235-$400 if you pay out-of-pocket.
How much free cash back will I get for a Tolleson windshield replacement?
The specific amount you will get depends on your insurance policy and your vehicle year, make and model. The average cash back in Tolleson is $50-$80, with the maximum amount going up to $275.
Are there same day appointments available in Tolleson for an auto glass replacement?
Yes, we can schedule your service today if we have your glass in stock and a technician near where you want to meet for your service. If you have a popular vehicle like a Honda Ridgeline and you want to meet somewhere popular in town like Tolleson Veterans Park, there's a better chance we can meet you today.
Where can I schedule my auto glass replacement in Tolleson?
We can meet you anywhere throughout Tolleson for your service. We cover all Tolleson neighborhoods from Tolsun Farms to Villa De Tolleson.