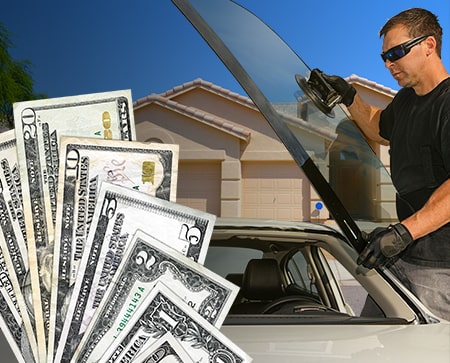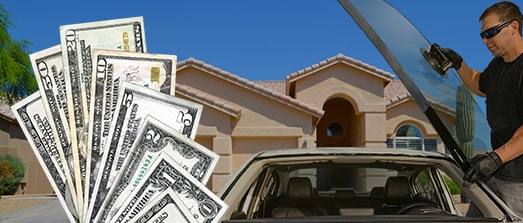 Carefree Windshield Replacement:

up to $275 Cash Back. BBB A+
Call the #1 windshield replacement team in Carefree today & you'll get up to $275 cash back.
Pinnacle Auto Glass will back your new Carefree auto glass with our powerful lifetime warranty & BBB A+ quality. Get a quote now!
Or request a free quote
500+ Carefree Auto Glass Repair & Replacement Customers. BBB A+
Carefree's Auto Glass Experts
Call our Carefree auto glass experts today at 480.907.3982 for great cash back deals and a quality windshield replacement in Carefree, AZ.
In many cases, Pinnacle Auto Glass will be able to send out a technician to repair or replace your auto glass in Carefree or around the Valley within 1 business day or less!
Quality Materials, 100% Warranty and Decades of Experience
Our experienced technicians use quality materials for all our auto glass services, and we back every windshield replaced with a 100% lifetime guarantee that's good anywhere in the US.
We've performed over 750,000 auto glass services in Carefree, AZ, and the Valley over the past 2+ decades, so we have the expertise for a great auto glass service.
Carefree's Best Cash Deals
We offer the best auto glass cash in Carefree for windshield replacements through insurance. Call Pinnacle Auto Glass at 480.907.3982 now for your fast, free quote!
Up to $275 Free Cash Back with Windshield Replacement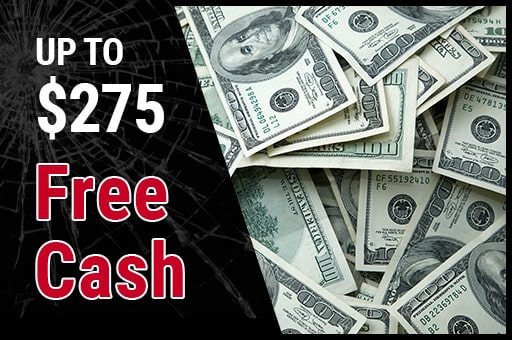 Cash Back Offer Details
Get up to $275 cash back with insurance windshield replacement in Carefree
Cash back varies based on vehicle & insurance
Among Carefree's highest cash back amounts
Why Choose Us for Your Mobile Windshield Repair in Carefree, Arizona
1
Up to $275 FREE CASH with Windshield Replacement in Carefree, AZ
All insurance customers are eligible for auto glass replacement cash back up to $275 with a new windshield replacement in Carefree, AZ, or anywhere else in Greater Phoenix, AZ.
If you want your glass replaced out-of-pocket, we also accept cash, card or check.
2
FREE Mobile Services in Carefree, AZ, or Valley-Wide
We never charge our customers for mobile service - it's included at no cost with every auto glass repair and replacement service including windshield replacement Phoenix cash back.
Our mobile windshield repair technicians cover the entire Phoenix Metro Area. We can meet you for your auto glass service at any location you'd, whether it's in the town of Carefree, AZ, somewhere close like Cave Creek, or all the way across the Valley.
3
Quality Auto Glass Services in Carefree, AZ
Pinnacle Auto Glass is a local, family-owned auto glass replacement company focused on quality, so all our technicians are required to have 3 or more years of on-the-job experience performing all kinds of windshield and auto glass repair services.
In addition to experienced technicians, every auto glass repair or replacement that we perform in Carefree, AZ, or Valley-wide uses high quality materials like OEM or equivalent windshields and auto glass.
We work on every passenger make and model of vehicle made since 1981. This includes any model of car, truck, SUV, minivan or van, RV or light commercial vehicles.
4
Most Carefree Drivers with Insurance Pay $0
Our team has performed hundreds of thousands of windshield replacements in Carefree, AZ, and Greater Phoenix, AZ over the last 2 decades, and most of them used auto insurance to pay for the service. Insurance customers typically pay $0 or close to it for their service.
We're very familiar with the whole claims process and we are already preapproved by the major auto insurance providers. We can accept a policy from any auto insurance company, and we work directly with your insurance company to make your claim quick and easy.
Prefer to pay yourself instead of using insurance? No problem! We have low prices on all our auto glass services for customers who want to pay themselves, whether you need a quick windshield repair or a mobile auto glass replacement in Carefree, AZ.
5
Backed by a 100% Lifetime Warranty
Our lifetime warranty is one of the strongest available, because customer satisfaction and reviews are important to us. It's included at no extra cost with every windshield repair and replacement service, and every car window and back glass service.
Our lifetime warranty covers any parts or labor issues with your Carefree auto glass service, and it lasts for your vehicle's lifetime.
Windshield, Window & Auto Glass Replacement throughout Carefree, AZ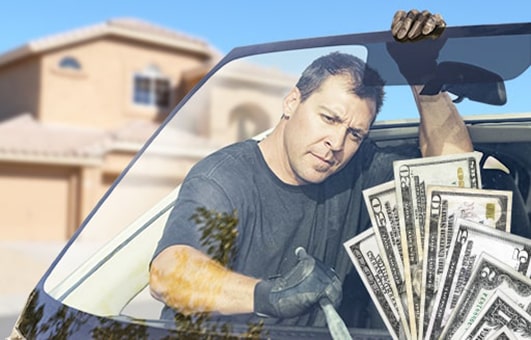 We can meet you at any Carefree location to fix your glass.
Avoid Windshield Chips in Carefree
The faster the traffic (and the more of it), the more likely glass damage like chips and cracks becomes. Avoid Pima Rd if you can and try entering or leaving Carefree via Carefree Rd/Tom Darlington.
Auto Glass Repair Services FAQ
---
What is your process for cash back with a Carefree windshield replacement?
There are 4 easy steps:
1. Call us at 480.907.3982 or request a quote.
2. Use your insurance for payment. (We'll take care of all the paperwork for you.)
3. We'll have a technician meet you anywhere in Carefree or the Valley to replace your windshield glass.
4. Get your free cash back!
What kinds of vehicles do you offer auto glass services for?
Pretty much anything from 1981 to today!
Cars, trucks, SUVS, vans, light commercial vehicles, etc. We also offer repairs and replacements for popular older classic vehicles.
Call 480.907.3982 or fill out our quote form for a free quote!