Our Windshield Replacement Process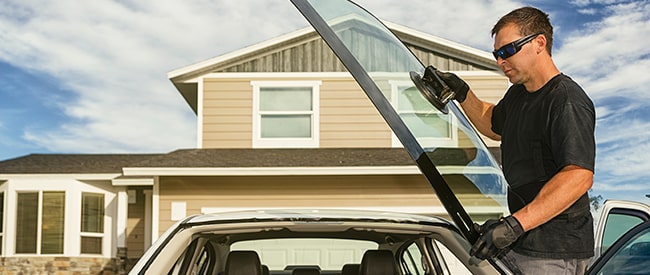 When we install a new windshield, we use a process that is designed to provide the best windshield replacement possible.
This page explains how our process works for putting in new glass. To get a free quote, call our friendly auto glass experts today at 480.907.3982!
How Windshield Replacement Works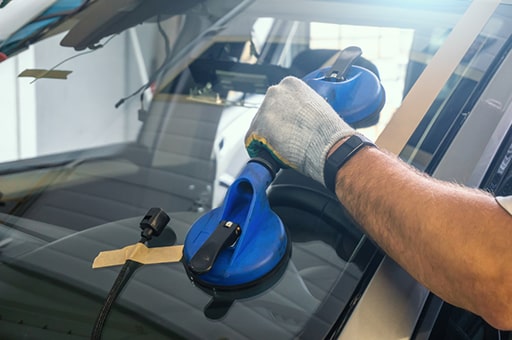 A windshield replacement takes about 45-60 minutes in most cases. We use fast-curing, premium urethane adhesive so your vehicle will be ready to drive away as quickly as possible.
Steps:
Preparation
Your technician will thoroughly prepare the new windshield for installation and make sure that the inside of your vehicle is protected from damage or debris.
Remove the old seal
Your technician will cut all the way around the seal on the old windshield and safely remove it from your vehicle. The material from the old seal will be removed as much as possible during this step so that the new seal is strong and long-lasting.
Apply the new seal
Your technician will apply the components of the new seal. This includes a primer material around the windshield frame on your vehicle, plus a strong urethane on the new windshield itself.
Install the new windshield
Your technician will carefully install the new windshield into your vehicle using a combination of suction cups and special tools to make sure it's placed in exactly the correct spot without damage.
Clean up
Finally, your technician will vacuum up any debris from the removal and installation process so your vehicle is safe and clean on both the inside and outside.
Curing
Your vehicle will be ready to drive away in about half an hour. We use high-quality fast-curing seal material to make your drive-away time as fast as possible so you can get back on the road.