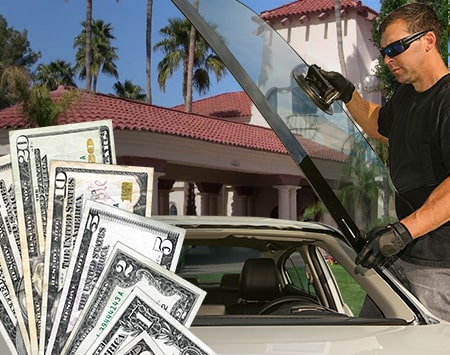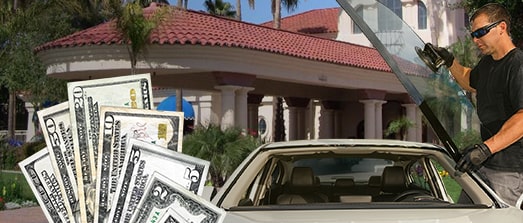 Windshield Replacement & Auto Glass

Repair in Val Vista Lakes, AZ. BBB A+
Call Pinnacle Auto Glass now for a windshield replacement in Val Vista Lakes with up to $275 cash back when you use insurance.

Our Val Vista Lakes auto glass customers receive a 100% warranty on their glass. Rated BBB A+. Get a free quote today!
Or request a free quote
Why Choose Us to Fix Your Auto Glass in Val Vista Lakes, Gilbert, AZ?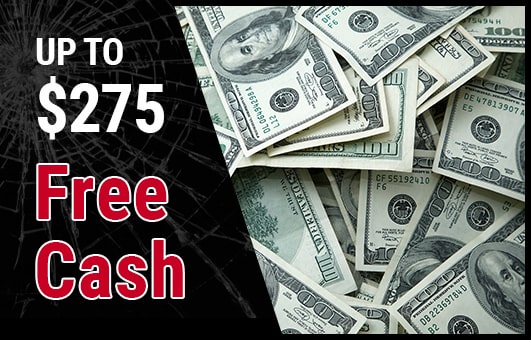 Receive up to $275 Free Cash When You Pay with Insurance
When you use insurance to pay for a new windshield from Pinnacle Auto Glass in Val Vista Lakes, you get up to $275 from our team!
The exact cash-back amount varies based on your vehicle details and insurance coverage.
Our Family-Owned Business Serves Val Vista Lakes and Metro Phoenix
The Pinnacle Auto Glass team has been serving happy customers with our auto glass Gilbert, AZ, services for 20+ years. Over this time, we've completed countless auto glass repairs and replacements in the Val Vista Lakes area and the rest of the Valley.
We meet our customers anywhere in Phoenix and most locations within 100 miles.
We accept all insurance and our business is pre-approved by all major companies.
If you want to pay out of pocket, we also accept cash, check, or card payments.
Over more than 20 years, we have given out $10+ million in free cash.
We work fast and offer same-day appointments in many cases.
Our technicians are licensed and insured for new windshield replacements.
Our Val Vista Lakes Windshield Services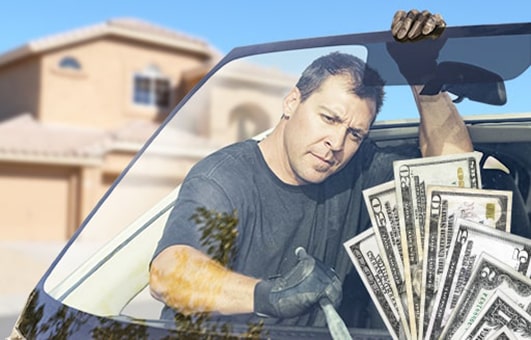 Windshield Replacements in Val Vista Lakes
We replace windshields and auto glass on all modern vehicles, from standard passenger cars to SUVs, pick-up trucks, and vans. We deliver outstanding service and use quality materials for every job.
All technicians have at least 3 years of auto glass experience, and we only use OEM (original equipment manufacturer) or OEE (original equipment equivalent) glass.
Windshield Repairs in Val Vista Lakes
Not all windshield damage requires a total windshield replacement. In many cases, we can repair windshield chips or cracks to get you back on the road.
Windshield repairs are simple and fast, with the process over in 30 minutes or less. Our professional windshield repairs maintain the strength and integrity of your windshield to keep you safe.
Mobile Service throughout Val Vista Lakes & All Nearby Areas
Val Vista Lakes is a fantastic master-planned community located in Gilbert, AZ. This friendly neighborhood of 2,200 homes is centered around three beautiful lakes, with a 900-acre expanse also including sports parks, bicycle paths, and a clubhouse.
The Val Vista Lakes self-contained community also includes restaurants, grocery stores, medical facilities, preschools, financial services, and automotive businesses. If you need a mobile windshield technician, we can visit you anywhere in Val Vista Lakes or the surrounding area.1
Call Pinnacle Auto Glass at 480.907.3982 right now to schedule an appointment in Val Vista Lakes.
Tip: Avoid Windshield Damage in Val Vista Lakes
Whatever kind of vehicle you drive, windshield damage can occur absolutely anywhere in the Val Vista Lakes area or nearby. Stones fly out from neighboring vehicles all the time, and loose roadside debris is a common cause of damage. Avoid the larger surface streets and local freeways like North Val Vista Drive and the Superstition Freeway to help keep your glass free from chips and cracks.
1 https://valvistalakes.connectresident.com/
Serving the Entire Val Vista Lakes Area
Our team covers all of Val Vista Lakes, so we can meet you at any location that works best for you for your mobile auto glass replacement or repair service.
We Can Meet You at Any Val Vista Lake Neighborhood or Subdivision
Anchor Point
Mission Bay
Crystal Shores
Palisades I
Discovery Park
Palisades II
Harbour
Patterson Point
Hidden Cove
Runaway Bay
La Jolla Village
Spinnaker Bay
Landings
Tanglewood Cove
Landings II
Beach Club Village
Breckenridge
Castaway Bay
Enclave
Lakeside
Regatta
Voyager Cove
Gated Community
West Lake Estates<
341 Units
Serena Shores
Other Popular Gilbert Neighborhoods We Service
Val Vista Lakes Windshield & Auto Glass FAQ
---
How much can I get for a Val Vista Lakes windshield replacement if I go through insurance?
Can I pick any spot in Val Vista Lakes for my mobile windshield replacement or auto glass repair appointment?
For sure! We've been helping customers in the Val Vista Lakes area right from the beginning. We cover all of the local neighborhoods like Anchor Point, Mission Bay, Lakeside and more. Just let us know where you'd like to meet your glass technician. Call us at 480.907.3982 or request a quote now!
All content written by our team according to our current best editorial practices.