$0 Windshield Replacement in Arizona
Why Choose Us for Your Windshield Replacement
We're a local Arizona company committed to doing things the right way. That's why 500,000+ Arizona residents have chosen our team to replace their windshields!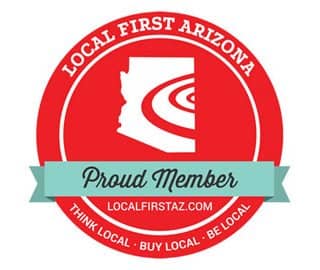 $0 out of pocket
Most customers w/ insurance pay $0 for their new windshield.
Arizona's best special offers
Receive your choice of up to $225 cash back or our Total Car Care package w/ insurance windshield replacement.
100% lifetime warranty
Full protection for your vehicle's lifetime against materials or workmanship issues.
Our Windshield Replacement Process
We make replacing your windshield as easy as 1, 2, 3!
1

Give us a call

1

We'll give you a free, no-obligation quote & let you know if you qualify for special offers.
2

Pay by insurance or cash

2

We'll set up your insurance claim for you, or we also accept cash, checks or credit cards.
3

Get your new windshield

3

We'll come & install your new windshield, then send you any special offers you qualified for!
How Windshield Replacement Works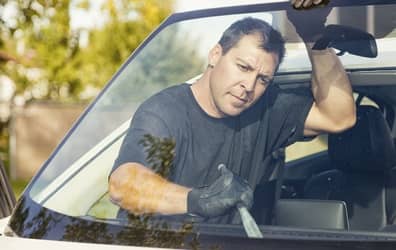 Preparation
Your technician will thoroughly prepare the new windshield for installation and make sure that the inside of your vehicle is protected from damage or debris.
Remove the old seal
Your technician will cut all the way around the seal on the old windshield and safely remove it from your vehicle. The material from the old seal will be removed as much as possible during this step so that the new seal is strong and long-lasting.
Apply the new seal
Your technician will apply the components of the new seal. This includes a primer material around the windshield frame on your vehicle, plus a strong urethane on the new windshield itself.
Install the new windshield
Your technician will carefully install the new windshield into your vehicle using a combination of suction cups and special tools to make sure it's placed in exactly the correct spot without damage.
Clean up
Finally, your technician will vacuum up any debris from the removal and installation process so your vehicle is safe and clean on both the inside and outside.
Curing
Your vehicle will be ready to drive away in about half an hour. We use high-quality fast-curing seal material to make your drive-away time as fast as possible so you can get back on the road.
Or request a free quote
Your New Windshield Will Be Backed by Our 100% Guaranteed Lifetime Warranty
Your new windshield will come with a 100% guaranteed warranty that lasts for the life of your vehicle. You'll receive complete coverage for any issues with either installation or materials.
Plus, we even include free chip repairs for life if you use auto insurance to pay for your service!
We Service Most Major Metro Areas in Arizona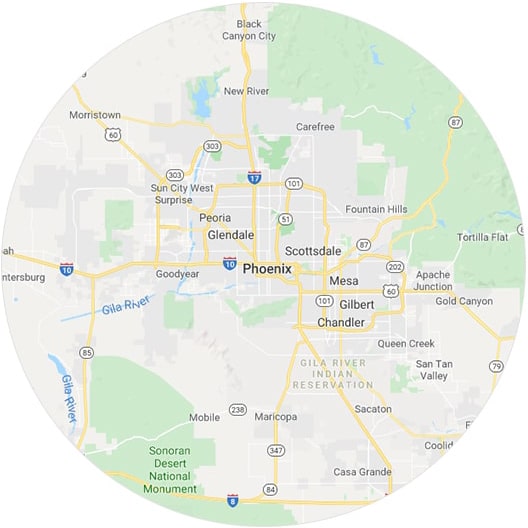 Phoenix, AZ
Tucson, AZ
Flagstaff, AZ
Prescott, AZ
The major Arizona areas we service are Phoenix, Tucson, Flagstaff and Prescott. We can come to your work, home or any other location that's convenient for you in any of these areas.
Never Any Charge for Mobile Service
Free mobile service to your desired service location is included with every service we perform. There's never a charge for mobile service!
Common Cities in Greater Phoenix for Windshield Replacement
The most common cities in the Greater Phoenix Area we visit for mobile windshield replacment services are listed below.