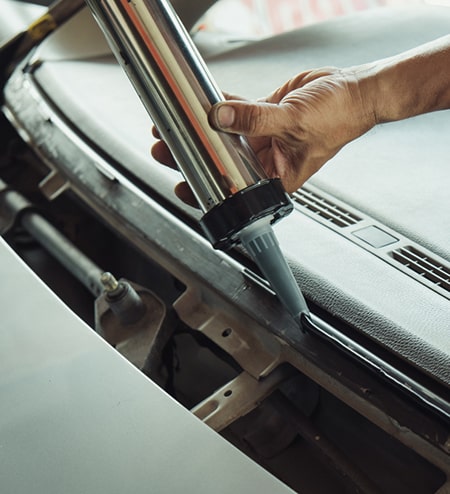 Auto Glass Shop: Why We're Better than Other Repair Shops Near Me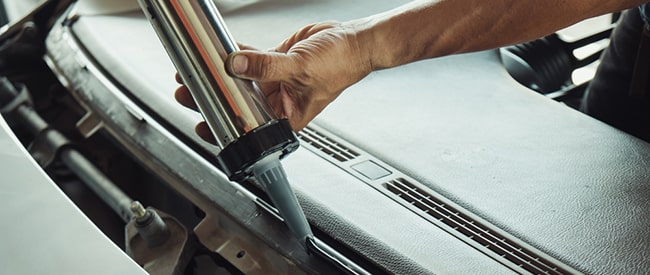 If you're looking for a shop to repair your auto glass, then you're at the right place! Our shop provides near me repair services for auto glass around the Valley.
Give us a call today at 480.907.3982 for a free quote and see why we're better than the other auto glass shops!
$300
value
Lifetime Chip Repairs*
$575
value
w/ Windshield Replacement
w/ Windshield Replacement
Or request a free quote
Why Choose Our Business for Your Service
We Provide a Full Range of Services
Our shop provides a full range of replacement and repair services for your auto glass. More than 750,000 customers have chosen our shop for their auto glass needs – more than almost all the other local auto glass shops.
From fast repairs to complete replacements, we can take care of any auto glass on your vehicle and get you safely back on the road.
We work on all types of auto glass, including front windshields, car door glass and rear glass.
Mobile Technicians with a Huge Service Area
Our technicians are mobile, so we can repair or replace your auto glass near me anywhere in the Valley.
Each technician is like a mobile glass shop near me, with the ability to do both repairs and replacements for your auto glass at any location in town that works best for you!
Better Repairs than Other Businesses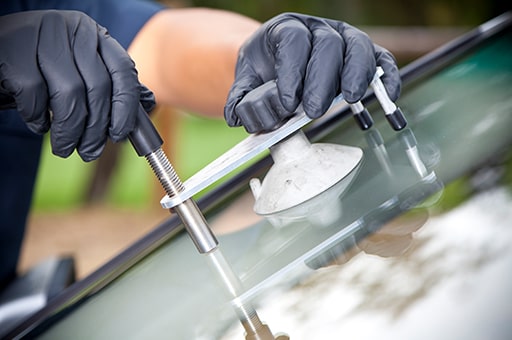 Get a better repair than other local companies with all the following:
Free mobile service to any location in the Valley
All repair costs covered for insurance customers with full glass – pay $0 out of pocket
For customers with a deductible, we can normally pay all or most of it
Experienced, trained technicians for quality repair work
100% lifetime warranty on all repairs, covering labor and materials
Better Replacements than Other Businesses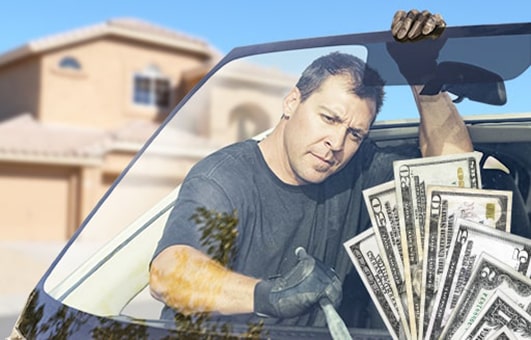 If your glass is significantly damaged and you need a new windshield, we can provide a better windshield replacement than other Valley windshield shops.
You'll get all of the following with your replacement:
Free mobile service at the location of your choice anywhere in the Phoenix Metro Area
$0 with insurance
Got a deductible on your policy? We can usually cover all or most of it to keep your out-of-pocket payment at $0 or close
Up to $275 free cash back, based on vehicle and policy
Licensed and insured technicians for a quality replacement service
100% lifetime warranty on parts and workmanship
Give us a call today at 480.907.3982 for a free quote and to see why 750,000+ customers chose us over the other windshield shops!
FAQ
---
What is the process for auto glass with your shop?
1. Call us at 480.907.3982 or request a quote.
2. We'll work directly with your auto insurance company, or you can pay out-of-pocket.
3. We'll come repair your glass anywhere Valley-wide.
4. We'll send you any special offers you qualify for, like free cash back!
Why choose our shop for your auto glass?
1. Up to $275 Cash Back with Insurance
2. Same Day Available (Call 480.907.3982 to Verify)
3. BBB A+ Rated Auto Glass Shop
4. Licensed Technicians
5. OEM Glass or Equivalent
6. 100% Lifetime Warranty
Get started now! Call us at 480.907.3982 or request a quote.