Same Day Auto Glass Replacement: Service Near Me Valley-Wide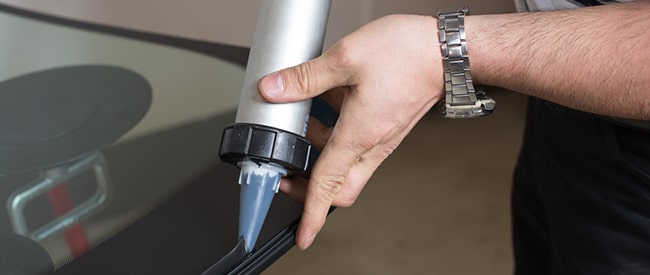 Need your broken auto glass fixed fast? We offer same day replacement for all kinds of auto glass anywhere around the Valley.
Same day time slots fill up fast every day, so call us right away at 480.907.3982 if you'd like to get your auto glass replaced today!
$300
value
Lifetime Chip Repairs*
$575
value
w/ Windshield Replacement
w/ Windshield Replacement
Or request a free quote
Replacements Available Today for Popular Vehicles & Locations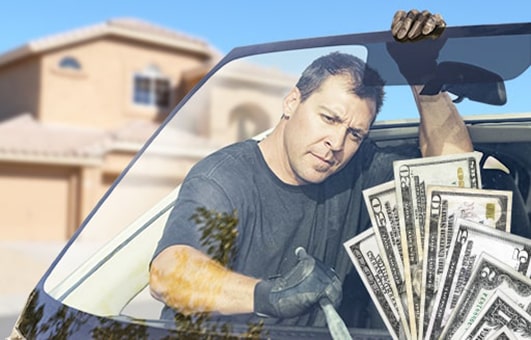 Requirements for an Appointment Today
Getting your auto glass replaced the same day you call in is a complicated process.
This is because we need to have a technician in your area with an available time slot, and we need to have your auto glass in stock and ready for installation.
For popular locations in the Phoenix Metro Area, and for common vehicles, we often can do a same day service to replace your auto glass.
For the best chance at getting your glass replaced today, give us a call right at 480.907.3982!
Your customer service representative will check on technician availability and glass stock and let you know if we can get your glass replaced today. In most cases, if we can't come out today to fix your auto glass we can come out within 1-2 business days.
No Extra Charge to Schedule Your Appointment Today
We don't charge extra for same day service on auto glass replacements. Glass replacements are covered by auto insurance policies with glass coverage, or we also accept payment with credit and debit cards, cash and checks if you'd like to pay yourself.
Repairs Available Today in Many Cases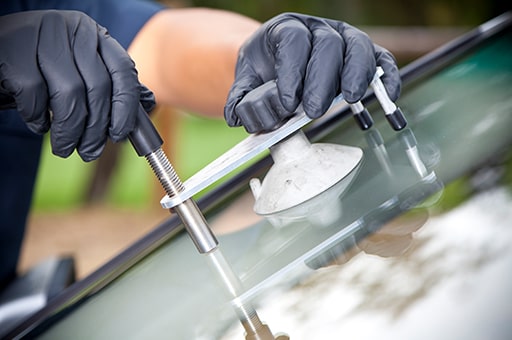 How Availability Works
In order to repair your auto glass the same you call in, we need to have a technician in the part of town you'd like to meet with an open time slot in their schedule.
This means our same day time slots tend to be in popular parts of town where we have the most technicians each day.
When you call in to schedule your service, your customer representative can let you know about any available time slots for same day service in the part of town where you'd like to schedule your mobile auto glass service.
Not All Damage Qualifies
It's not always possible to repair damaged auto glass. The type of damage that often is repairable is small chips in your auto glass that are located away from any glass edge.
FAQ
---
How can I get my auto glass replaced the same day?
1. Call us at 480.907.3982 or request a quote.
2. We'll work directly with your auto insurance company, or you can pay out-of-pocket.
3. We'll come replace your glass anywhere Valley-wide.
4. We'll send you any special offers you qualify for, like free cash back!
Why choose us for replacing your auto glass the same day?
1. Up to $275 Cash Back with Insurance
2. Same Day Available (Call 480.907.3982 to Verify)
3. BBB A+ Rated Auto Glass Shop
4. Licensed Technicians
5. OEM Glass or Equivalent
6. 100% Lifetime Warranty
Get started now! Call us at 480.907.3982 or request a quote.