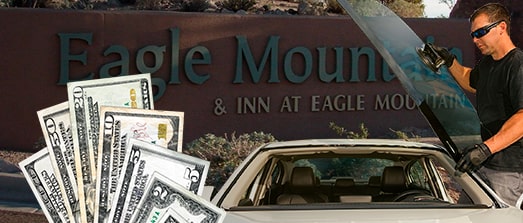 Windshield Replacement & Auto Glass

Repair in Eagle Mountain, AZ. BBB A+
Get your windshield replacement in or around Eagle Mountain with the best offer: up to $275 free cash with insurance.

Pinnacle Auto Glass includes a 100% lifetime warranty with all Eagle Mountain auto glass services and BBB A+ rating. Get a free quote now for your glass!
Or request a free quote
Why Choose Us to Fix Your Auto Glass in Eagle Mountain, Fountain Hills, AZ?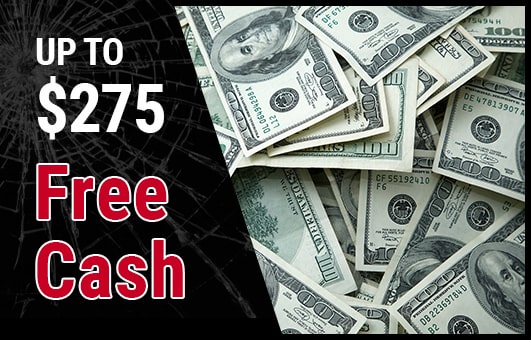 Get up to $275 in Free Cash Just by Paying with Your Insurance
Get a new windshield installed by Pinnacle Auto Glass in Eagle Mountain and pay with insurance for a maximum cash back offer of up to $275!
Your insurance details and type of vehicle affect the final cash back amount.
We Are the Leading Auto Glass Experts in Eagle Mountain
Pinnacle Auto Glass is an established local company that has been providing Fountain Hills windshield replacement in the Eagle Mountain area and other local areas of Fountain Hills for more than 20 years. We deliver a full range of auto glass services, including mobile windshield repair and replacement in Eagle Mountain.
Since we started, we have replaced over 750,000 windshields in Fountain Hills and Metro Phoenix.
As part of our cash back program, we have given out more than $10 million.
Our technicians are trained and insured for windshield replacements.
We offer a fast mobile repair service for small and isolated auto glass damage.
Our technicians have a solid understanding of all modern car makes and models. In addition, we can also work on many classic vehicles from the 50s, 60s and 70s.
We include a 100% guarantee on parts and labor with every windshield we replace.
Our Windshield Services in Eagle Mountain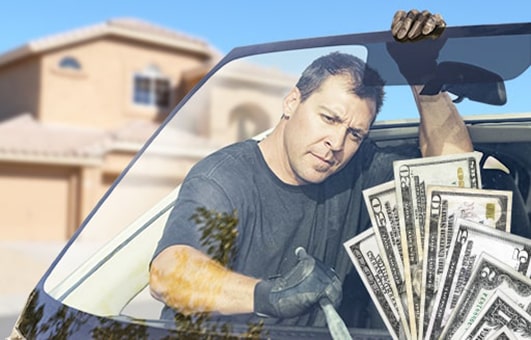 Windshield Replacements in Eagle Mountain
If you need your windshield replaced for any reason, our trained technicians are just a phone call away. We have experience with all modern vehicles, and we can replace your front windshield regardless of the vehicle make and model.
Whether you drive a compact electric car or a large pickup truck, we can expertly install new OEM or OEE glass and have you ready to hit the road in about 45-60 minutes.
Windshield Repairs in Eagle Mountain
Many types of auto glass damage don't need a full replacement. We will inspect your car upon arrival and fix your existing windshield whenever possible.
We can repair minor chips and cracks on-site in just 20-30 minutes in a process that's faster and more affordable than a full windshield replacement. If a repair is not viable, we can do a full windshield replacement to get you back on the road.
Serving the Eagle Mountain Community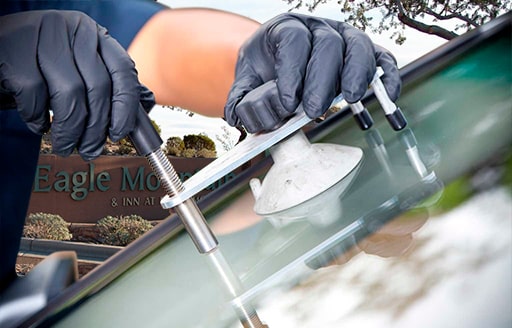 Eagle Mountain is a golf course and surrounding residential neighborhood in Fountain Hills, AZ. This idyllic location lies in the ravines of Arizona's McDowell Mountains, with residents and visitors enjoying the area's dramatic sunrises and sunsets.1
Whether you're looking for a premium golfing destination or a new permanent home, Eagle Mountain really delivers. If you need your windshield replaced or repaired in Eagle Mountain or the surrounding area, our experts are always available.
Call the Pinnacle Auto Glass team at 480.907.3982 to make an appointment for your auto glass replacement or repair in Eagle Mountain!
Tip: Avoid Windshield Damage in Eagle Mountain
Windshield damage is common in and around the Eagle Mountain area. The desert environment that surrounds the McDowell Mountains is known for its rocky landscape, and stones often find their way onto local roads. While you can help to avoid damage by leaving space for other vehicles and avoiding gravel roadsides, accidents can and do occur from time to time. Avoid large local surface streets like East Shea Boulevard and North Palisades Boulevard to help keep your glass fresh and free from chips or cracks.
1 https://www.eaglemtn.com/
Serving Eagle Mountain & All Nearby Areas in Fountain Hills
Our team of mobile auto glass technicians can meet you anywhere in the Eagle Mountain area of Fountain Hills for your service appointment.
Many of our customers prefer to meet their mobile technician at their home for their windshield repair or replacement, but we can also meet you at your work or any other nearby area like Vu Bistro if you prefer!
Other Popular Fountain Hills Neighborhoods We Service
Eagle Mountain Windshield & Auto Glass FAQ
---
What deals do I get for replacing my windshield at Eagle Mountain if I use auto insurance?
Do technicians come to Eagle Mountain for auto glass services?
Yes, we can schedule an appointment for you in Eagle Mountain for any repair or replacement you need for your vehicle's auto glass.
All content written by our team according to our current best editorial practices.